Tuesday, 19 February 2019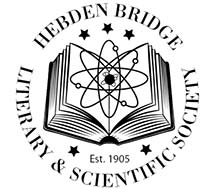 Writing Yorkshire
Speaker: Richard Morris
Sat 2 March,
7.30pm sharp, Town Hall
Lecture to put the focus on Yorkshire
The focus will be firmly on God's Own Country at the Hebden Bridge Lecture to be given by Richard Morris in Hebden Bridge Town Hall's Waterfront Hall on Saturday 2nd March.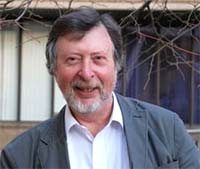 Richard Morris, Emeritus Professor of Archaeology at the University of Huddersfield, will be discussing how he came to write his recent, much-praised book Yorkshire: A Lyrical History of England's Greatest County. In the book, which has been featured in Radio 4's Book of the Week programme, he brings his skills as an archaeologist and historian to bear to weave together an account of Yorkshire's past and present which will surprise many who thought they knew the county well.
"I wasn't going to write about Betty's or Ilkla Moor Baht 'At or any of that 'eeh by gum' stuff!  I was going to write about things that were important, but somehow hadn't attracted the full focus of public attention," he said at the time of the book's publication. "For example, most people know about Towton, because it is alleged to be the greatest battle every fought in Britain.  But how many know about the Northern Rising in 1569?"

Morris explores the Yorkshire connection to Robin Hood, who was linked in the early stories to Barnsdale in south Yorkshire. He also looks at Yorkshire through the eyes of artists and writers like J.M.W. Turner, Thomas Girtin, Winifred Holtby and J.B. Priestley for their own insights.

Richard Morris has had a distinguished academic career at a number of universities including the University of York, the University of Leeds and the University of Huddersfield, was director of the Council for British Archaeology from 1991-1999, and has also been a Commissioner of English Heritage. His other books include Cathedrals and Abbeys of England and Wales, Churches in the Landscape and  Time's Anvil: England, Archaeology and the Imagination.

The lecture concludes the 2018-2019 Autumn and Winter season of Hebden Bridge Lectures, organised by Hebden Bridge Literary and Scientific Society. The Society, which traces its roots back to a 1905 meeting of young people in the town concerned to advance the opportunities for further education locally, has in recent years attracted large audiences for its Saturday evening lectures.

Frank Woolrych, President of the Society, says, "Over the past few months we've tackled subjects as various as the history of the welfare state, the reason why birds' eggs are the shape they are and the cultural history of ghosts. Appropriately enough we're finishing the season at home in Yorkshire, and are looking forward to Prof. Morris's particular take on the history of our area."

The lecture will begin prompt at 7.30pm, with the bar open from 6.30pm.
Tickets (£10/£8) are available to callers at Hebden Bridge Town Hall or may be reserved by phoning 07860 164422.
Previous Lit & Sci coverage on the HebWeb
HebWeb News - Ghosts in Art and Literature Jan 2019
HebWeb News - How the Welfare State really came about Nov 2018
HebWeb News - Hebden Bridge Autumn Lecture series goes to work - on an egg Oct 2018
HebWeb News - What role for Auntie today? Jan 2018
HebWeb News - Lit & Sci lecture report - Judith Weir: A Composer's Life Nov 2017
HebWeb News -Lit & Sci lecture report - Before the Big Bang Oct 2017
HebWeb News - Lit & Sci Meeting Report. Inequality and Social Anxiety: speakers Kate Pickett and Richard Wilkinson Feb 2017
HebWeb News - Lit & Sci Meeting Report. Dr Nicholas Cullinan: Picasso's Portraits Dec 2016
HebWeb News - Lit & Sci: Report of talk by Sir Mark Elder Nov 2016
HebWeb News - Lit & Sci lectures 2016-2017 Sept 2016