Press release from Calderdale Green New Deal, Extinction Rebellion and Friends of the Earth
Climate emergency march - report
Wednesday, 2 February 2022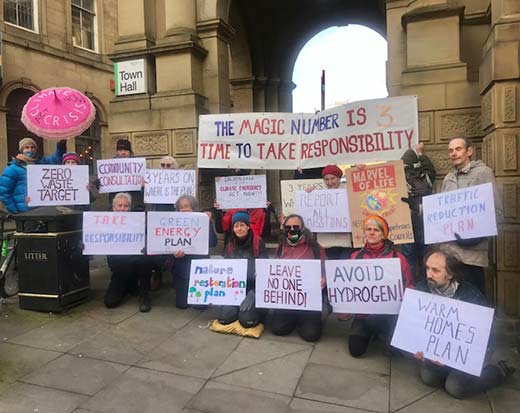 On Sunday 30 January, Calderdale Green New Deal, Extinction Rebellion and Friends of the Earth marched to Halifax Town Hall to mark the 3rd anniversary of the Council's Climate Emergency Declaration.
With a nod to Marvel's Spiderman movie, currently being filmed in the town, they sent a message that 3 is the magic number and it's time for the council to become superheroes and take responsibility for addressing this emergency.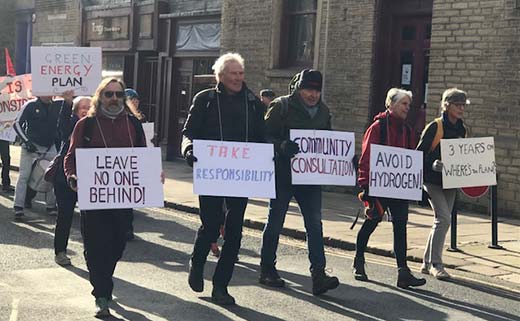 Ten demands were banged on to the Council's door, accompanied by 10 loud samba band drum rings echoing out over the town.
The message was clear: the Climate Emergency is the biggest crisis humanity has ever faced, way bigger than Covid. Every level of Government has to wake up and act like their words mean something. Floods, fires and food shortages won't wait for drawn out bureaucracy and procedures.
See also
Climate emergency – three years on 28 Jan 2022
Climate Change: March to Halifax Town Hall 24 Jan 2022