Play Write! – A Festival of New Drama
Wednesday, 29 June 2022
At the end of July, Hebden Bridge Little Theatre plays host to a special event in the arts calendar, as the second Play Write! Festival takes place.
The first Festival in 2018, was a great success, with the theatre packed to the rafters on Saturday night, and people being turned away at the door. (See HebWeb News, July 2018)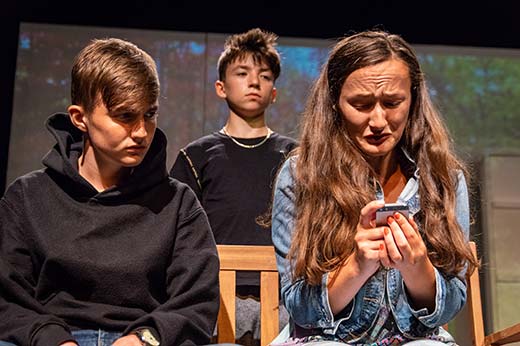 Showcasing the four finalists in Hebden Bridge Little Theatre's short play competition, the Festival was to have been a biennial event, but due to Covid has been postponed twice.
Therefore the 2022 Festival features the Finalists in our 2020 Play Write! competition. The plays are all half an hour or less, original writing, and never previously published or performed.
The Festival runs for three nights, Thursday 28 to Saturday 30 July 2022. Each night the audience will see all four plays, and can take part by voting for their favourite play each night. The Judges' Prize, for the overall winner of Play Write! 2020, will be announced on Saturday night, and a trophy will be awarded.
Don't miss this exciting and different theatrical experience!
More reports from the Little Theatre on the HebWeb