Angels and more at the Trades
The Angel Brothers wing their way to the Trades Club on Saturday 3 April promising a heavenly set of world and roots sounds.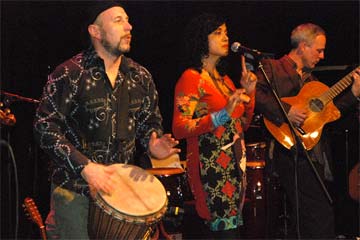 It's been some time since they last visited the club but Dave and Keith Angel have spent the last decade establishing themselves as one of the most innovative acts on the world/roots circuit.
Their unique sound marries their love of composers like Lalo Schiffren and Ennio Morricone with a heady mix of Latin and Indian percussion, Hammond organ, piano, English folk fiddle and big guitars.
Touring with crack eight piece band the Brothers are promoting their fist album for four year 'The Angel Brothers' that includes a contribution from legendary Magazine keyboardist Dave Formula.
The weekend kicks off with the traditional monthly quiz on Thursday 1 April as teams of eggheads tuck into homemade curries before slugging it out over four devilishly tough rounds.
The Why and Wherefores swing into town on Friday 2 April mixing up roots and rockabilly as well as taking in some reggae and Latin beats along the way.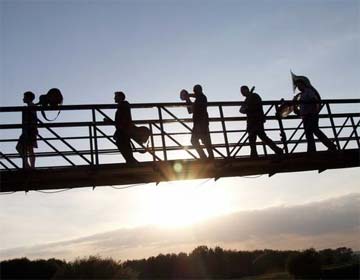 Fronted by the amazing Emily Druce who was recently crowned the 'Queen of British Blues' the dynamic five-piece throw in 'Cooderish groves' courtesy of Steve Jones and even throw in some sousaphone for those addicted to brass.
Druce's burgeoning reputation as one of Britain's top vocalists has seen the five piece record a session for Paul Jones on Radio 2 and grab a headline slot at the Great British R&B festival.
"It has been a while since the Angel Brothers played the club but they've used that time wisely to establish themselves at the top of the world music tree and the Why and Wherefores look like joining them up there too," Trades Club spokesperson Paul Clarke told the Hebden Bridge Web.
More info from 01422 845265 or Trades Club Box Office
Listen/watch now