It's Cool for Cats at the Trades
Monday, 1 March 2010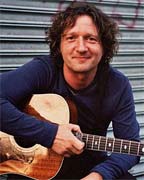 Squeeze legend and human jukebox Glenn Tilbrook will be playing all his big hits when he visits the Trades Club on Thursday 4th March.
Tilbrook took lead vocals as he and Chris Difford formed one of the all time great song writing partnerships penning pop classics including 'Up the Junction', 'Labelled with Love' and 'Another Nail in My Heart' which all went Top 10 at their peak.
Over the last decade Glenn has built up a very successful solo career with his band the Fluffers and his last well reviewed album 'Pandemonium Ensues' was packed full of his trademark catchy melodies and incredible vocal range.
His solo shows are packed full of the hits and Glen is renowned for his manic forays into the audience to encourage some mass participation.
It is all change on Friday 5th March when the Cabbage collective come to town with their unique take on the psychedelic side of trance, techno and down beat.
Described by Kangaroo Moon as 'the best trance night in the world' this show features live spacy trance-techno from Eat Static featuring former Ozric Tentacles percussionist Merv Pepler. Cabbage resident chill-out DJ Si Platt and Puruska are on the decks all night.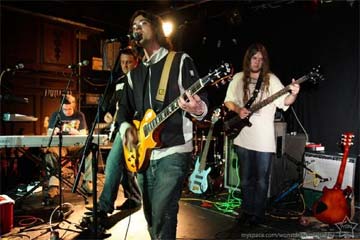 Cosmik Debris declared local dub stars Resonation as the 'future of reggae and an essential live experience' and launch their first studio album 'Impropaganda on Saturday 6th March. As all the band are based in the valley 'Impropaganda' was recorded locally at Calder Recordings and mastered by genius dub producer Russ D Disciple.
Formed around the nucleus of vocalist Dubya Dub Ear Brookes and lead guitarist Lobstaaa Daniels this six piece dub combo impressed the hardened hacks at the NME who said they were 'a stunning new reggae band with a lyrical consciousness that is all their own.'
Support comes from Leeds-based China Shop Bull with their blend of ska, rave, rap and rock and roll. Late night roots sounds will be provided by Chapter 4's Daddytone and guest Big Blind Dom from Trouble at t'Mill.
"Glenn Tilbrook is notorious for taking his audiences on strolls round a venue and further afield if the mood takes him so weather permitting he might just take his fans for a stroll down Market Street," Trades Club spokesperson Paul Clarke told the Hebden Bridge Web.
"At the other end of the spectrum Eat Static always produce spectacular live trance events and with our history of supporting reggae over the last 30 years we're delighted to welcome Resonation who are undoubtedly the best new live act on the circuit."
More info from 01422 845265 or Trades Club Box Office
Listen now