Calderdale throws out Sainsbury's plans
Tuesday, 16 September 2014
Report and photos from Mike Barrett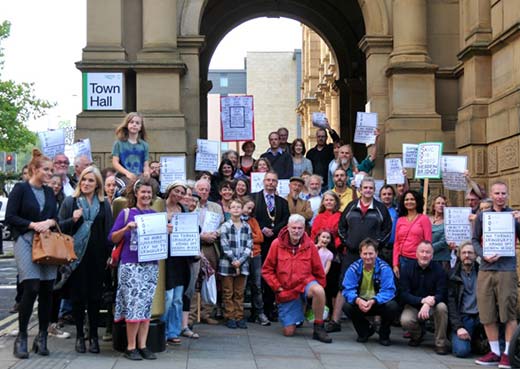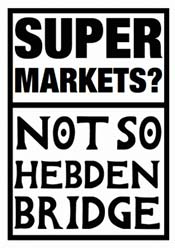 Objectors to Sainsbury's application to build a supermarket on the site of the old Fire Station turned out in force at the Planning Committee meeting in Halifax Town Hall tonight.
Speakers Dave Brooks, David Fletcher, Councillor Dave Young, and the Hebden Royd mayor Jonathan Timbers made a passionate and well-reasoned case to the Committee.
Although there were many sound reasons put forward by the objectors, the only issue considered valid was the potential disruption to access, parking and traffic flow caused by Sainsbury's large delivery vehicles.
The atmosphere in the Chamber was tense as the arguments were considered. Finally, as the committee voted to reject the application a huge cheer rose from the public area.
An appeal by Sainsbury's is expected.
Report and photos from Mike Barrett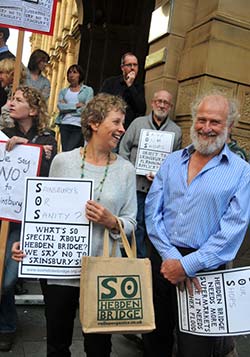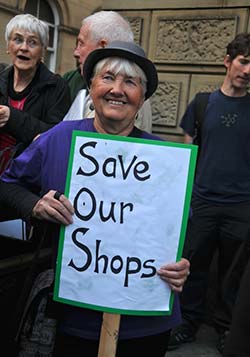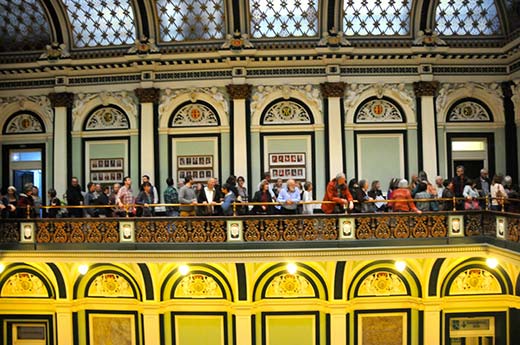 See also:
HebWeb News: Tonight: Hebden Bridge head to head with Sainsbury's (16 September 2014)
HebWeb Forum - Sainsbury's planning meeting (Sept 2014)
HebWeb News: The Alternative to Sainsburys in Hebden Bridge (8 September 2014)
HebWeb News: Sainsbury's Plans resubmitted - without Retail Impact Assessment (15 July 2014)
Calderdale Planning: Application Summary
HebWeb News: Sainsbury's plans now online (30 Jan 2014)
HebWeb Forum - Sainsburys and Tescos survey (Feb 2014)
HebWeb News: Protests as Town Council discusses the Sainsburys bid (8 Jan 2014)
HebWeb Forum - Sainsburys and Tescos
HebWeb News - Jamie Oliver in Hebden Bridge. Hecklers question the wisdom of using Hebden Bridge to advertise a supermarket chain which puts small shops out of business. (October 2009)