Friday, 10 February 2017

Open Evening - where the first big name will be announced
Hebden Bridge Arts Festival are breaking with tradition and announcing their first big name performer at an open meeting in the Town Hall.
Their annual open meeting on Monday 6 March is usually an opportunity for the community to discuss the previous year's festival, and hear their plans for the future, but this time the team have decided to sell tickets for one of their shows much earlier than normal.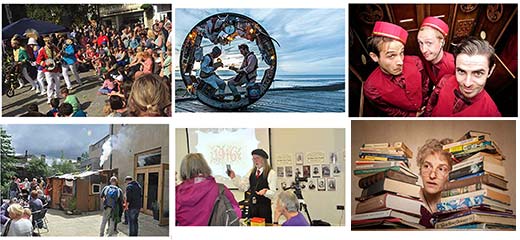 Arts Festival Director Helen Meller said, "Our open meetings have become increasingly popular with people coming along to meet our board, so they can discuss what the festival has been doing, and how we are moving to a year round model so we can really engage with our community.
"But we wanted to do something different this year so I will be announcing the first of the acts we have booked, and selling tickets on the night as this one will sell out quickly. I'm not going to say who it is, but we wanted to give local people the chance to buy tickets for a special event before they go on sale online."
The open evening which starts at 7pm is also a chance for anyone interested in joining the festival's team of volunteers to find out more.