Tuesday, 21 February 2017

Call out to collectors
Hebden Bridge Arts Festival wants to hear from local collectors keen to take part in an exhibition of their prize possessions at the Egg Factory.
This idea for an exhibition has been initiated by Egg Factory's Lizzie Lockhart who has numerous collections, including over 500 printed tissue papers that you find wrapped round oranges and 63 starburst clocks.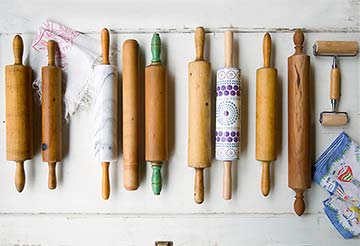 The festival team are keen to hear from serious collectors of objects and things that other people haven't thought about collecting. So it might be a collection of coat hangers, stripy string, lightbulbs, photos of men with moustaches, pencil stubs, gig tickets or even hand written shopping lists.
Egg factory member, Lizzie Lockhart said: "As a serious collector myself I thought there was a need to have an informal show where we could talk about what drives people to create their collections and practical issues like whether people have their own special way of displaying their objects.
"But most of all we wanted to create a fun event where people could see some really unusual, but fascinating, collections and find more about them."
The festival team are keen to stress any collectors no matter how offbeat will be considered for the exhibition.
Arts Festival Director Helen Meller said: "I grew up by the sea so collect sea glass and wreck china and when Lizzie suggested an exhibition of unusual collections it seemed to be a brilliantly simple idea which would help us unearth some hidden gems.
"One thing that links all collections is that they are created through a mix of love and expertise so I think in a town like Hebden Bridge we will see really spectacular and unusual entries."
Space at the Egg Factory is limited so If you would like your collection to be considered for this exhibition send a short note explaining what you collect and why - with some photos if possible - to helen@hbaf.co.uk by 28 April