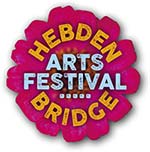 Friday, 8 June 2018
Non-conformist singers needed for Arts Festival
Singers are needed to add their voices to groups celebrating Hebden Bridge Arts Festival's theme of non-conformism.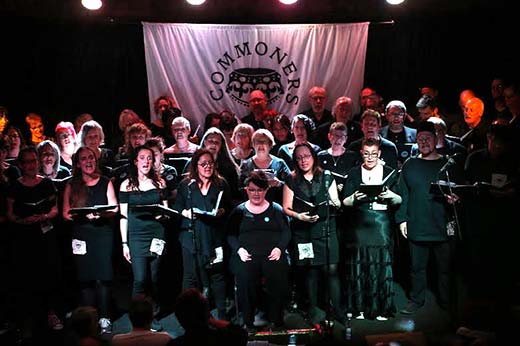 The Commoner's Choir and friends will set for a singing tour of landmarks around Coiners' country on Sunday 24 June, retracing the footsteps of the infamous outlaws who minted money in Heptonstall, before playing a gig in Hope Baptist Church.
Their musical director Boff Whalley made his name in the anarchist music collective who spent their whole career subverting the music industry and who had a surprise smash hit with the anthemic Tubthumping.
Since the band split up Boff has worked on a number of projects with radical theatre group Red Ladder before before helping found the Commoner's Choir who sing about the world around them, and how to change it.
Their self-titled debut album was full of protest songs tackling inequalities in the world that echo feelings held by many people in Hebden Bridge so they will welcome everyone who shared their desire for change to join them for a raucous singsong in Hope Chapel.
Far Cry Acapella are inviting radical singers to join them in in Hebden Bridge Town Hall on Sunday 1 July for a free workshop to learn songs for a special performance as part of the festival's popular Street Sunday event.
The group will then take to the Marina stage for a Big Street Sing slot as part of the free all day event, featuring some of some of the best street performers from across the country.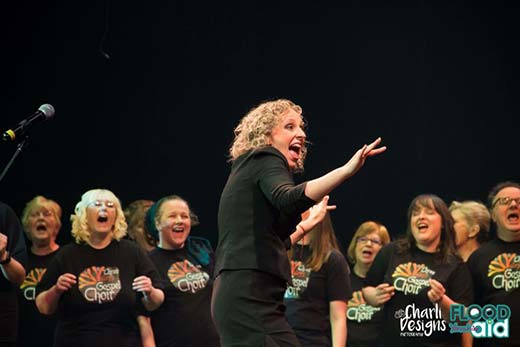 The non-conformists around Hebden Bridge were masters of partsinging with local chapels regularly taking part in massed choirs thousands strong, and Three Valleys Gospel Choir's Alisa Nicholson is leading an workshop to learn some of those songs on Saturday 16 June at the Octagonal chapel in Heptonstall.
Leading the session in a chapel where voices of dissent and hope would have once rang out, Ailsa will teaching old favourites like 'When the Saints Go Marching In' alongside some classic suffragette anthems as Hebden Bridge was a hot bed of dissent during the battle for women's votes a century ago.
Arts Festival Artistic Director Helen Meller told the HebWeb, "All three of these singing events will reflect views that many people in Hebden Bridge not only hold dear, but campaign on all year round.
"All our workshops are about reviving out local tradition of raising our voice in protest in a troubled world as well as being a chance to learn some new songs and having some fun too."
Tickets for the Commoners Choir and Family singing workshop with Ailsa Nicholson available from Hebden Bridge Town Hall or hebdenbridgeartsfestival.co.uk and those wanting to take part in the Songs of Change workshop on 1 July ring Helen on 01422 417373.Hi
Hebden Bridge Arts Festival runs from 22 June to 1 July. To see the full programme and book tickets go to click here
Previously
HebWeb News: Landscape scores rediscovered - 4 June 2018
HebWeb News: Hebden Bridge Labels wanted - 1 June 2018
HebWeb News: Non-conformists head to Hebden Bridge Arts Festival - 7 May 2018
HebWeb News:Café Culture is back thanks to generous grants- 2 May 2018
HebWeb News: A Cosey night out at the Arts Festival- 30 April 2018
HebWeb News: DJ Dave Haslam is in the hot seat - 31 March 2018
HebWeb News: Top comic Bridget Christie plays Hebden Bridge Arts Festival - 21 March 2018