Friday, 1 November 2019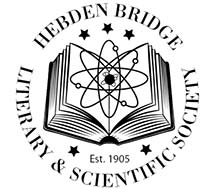 Can we trust the numbers the media give us?
Speaker: Sir David Spiegelhalter
Friday 8 November,
7.30pm sharp, Town Hall
Can we trust the numbers the media give us?  That's the title of the public lecture which Sir David Spiegelhalter, one of Britain's most eminent statisticians, will be giving in Hebden Bridge on Friday 8 November.  His lecture marks the opening of the 2019-2020 winter series of lectures organised by Hebden Bridge Literary and Scientific Society.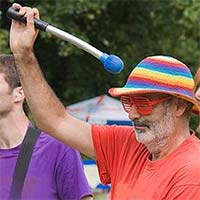 Sir David is a frequent broadcaster, having appeared on the Panorama programme on the addictive design of gambling machines and on several in the BBC's Horizons series. He has until recently been Professor of the Public Understanding of Risk at the University of Cambridge. His most recent book The Art of Statistics, which was published in March this year by Penguin, has been very warmly reviewed.
He is also author of the book Sex by Numbers: what statistics can tell us about sexual behaviour.  He was knighted in 2014 for services to statistics and has also been President of the Royal Statistical Society. 
Sir David will be helping his audience in Hebden Bridge make sense of probability and risk, subjects of great importance in our lives today but ones where it's all too easy to be taken in by spurious statistics – or what he once called 'shabby' statistics.
Barbara Atack, Hebden Bridge Lit and Sci Acting President, said, "Sir David is not only an eminent scientist, he is known as an entertaining and enlightening speaker, and we are delighted to have been able to coax him to Hebden Bridge to launch our new season of lectures. 
"Over the past few years we have been able to bring some really outstanding lecturers to Calderdale and we believe that the forthcoming season will continue this tradition".
Sir David's lecture is on Friday 8 November in Hebden Bridge Town Hall.  The doors open at 7pm, with the lecture beginning promptly at 7.30pm. 
For the first time, tickets can be bought online here or in person in advance from Hebden Bridge Town Hall reception. Tickets are £10/£8, with a special £5 price for those under 25.
Previous Lit & Sci coverage on the HebWeb
HebWeb News - Writing Yorkshire Feb 2019
HebWeb News - Ghosts in Art and Literature Jan 2019
HebWeb News - How the Welfare State really came about Nov 2018
HebWeb News - Hebden Bridge Autumn Lecture series goes to work - on an egg Oct 2018
HebWeb News - What role for Auntie today? Jan 2018
HebWeb News - Lit & Sci lecture report - Judith Weir: A Composer's Life Nov 2017
HebWeb News -Lit & Sci lecture report - Before the Big Bang Oct 2017
HebWeb News - Lit & Sci Meeting Report. Inequality and Social Anxiety: speakers Kate Pickett and Richard Wilkinson Feb 2017
HebWeb News - Lit & Sci Meeting Report. Dr Nicholas Cullinan: Picasso's Portraits Dec 2016
HebWeb News - Lit & Sci: Report of talk by Sir Mark Elder Nov 2016
HebWeb News - Lit & Sci lectures 2016-2017 Sept 2016