Update: Friday, 6 June 2014
John Shuttleworth sells out
Hebden Bridge Arts Festival has informed Hebweb that their John Shuttleworth's 'It's Nice Up North' show at the Trades has sold out.
But the festival team have also told the HebWeb that shows by Tiger Lillies, Simon Amstell, Kevin Rowland and the ever popular Hebden Shorts are also close to selling out.
Festival Director Helen Meller said: "This has been another strong year for online sales from all over the country so we wanted to warn our local supporters that tickets are going quickly. We still have limited tickets for many events on offer at our box office in the Town Hall or online here.
"If you are in town for the Handmade Parade on Sunday it's a good chance to kills two birds with one stone and get your tickets."
Tuesday, 3 June 2014
Limited tickets left for Dexy's film Q and A
Hebden Bridge Arts Festival has secured one of only four UK showings of music documentary Nowhere Is Home chronicling the comeback of chart topping 80s band Dexy's Midnight Runners.
The film documents the band's acclaimed residency at London's Duke of York's Theatre where they played songs from their last album 'One Day I'm Going To Soar', and a selection of their many hits including their breakthrough number one Geno.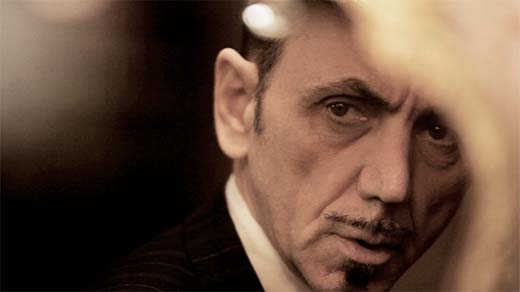 Interspersed throughout the film are painfully frank interviews with their enigmatic frontman Kevin Rowland, who battled his inner demons to record an album his faithful fans hailed as a real return to form.
Their first album 'Searching For The Young Soul Rebels' fused punk and soul before they went in a Celtic direction with 'Too-Rye-Ay' producing wedding party favourite 'Come On Eileen', which was number one on both sides of the Atlantic
The showing at the Trades Club on Wednesday 2 July also features a question and answer with Kevin, his long serving trombonist Big Jim Paterson and the film's director Paul Kelly.
Festival Director Helen Meller said, "We're very grateful to Mal Campbell at the Trades for securing one of only two showings of this beautifully shot film outside London.
"Kevin Rowland is rightly hailed as a wayward genius who has come back as good as ever, and the event is chaired by former Hacienda DJ Dave Haslam who is not scared of asking tough questions. So we're expecting it to be a very lively evening indeed!'
Tickets for this special event are selling very well and a limted number are still available at the festival ticket office in Hebden BridgeTown Hall or online at hebdenbridgeartsfestival.co.uk
Previously, the Festival on the HebWeb