Christmas Eve - Carols in the Square
Assemble 6.15pm for 6.30pm start
French dance session - 19 December
Refreshments available
An afternoon of French music and dance (for musicians or dancers) on Saturday 19 December at the Holme Street Art Centre in Hebden Bridge.
1pm-2pm Open musicians' session
2pm-3.30pm Dance tuition with live music (beginners welcome)
3.30pm-5pm Bal with music by Hebden Bridge & Les Panards Dansants regulars, plus anyone else who cares to come along.

Les Panards Dansants is a West Yorkshire based group of enthusiasts of French music and dance. They have been having successful monthly sessions in Hebden Bridge since the summer and will be continuing next year.

Why not combine this session with a little Christmas shopping in the wonderful shops of our town?
Saturday 19th December
Christmas at Wainsgate
Festive Music from Calder Valley Voices
Puppetry from Thingumajig Theatre and Crowhead
Dave Nelson at the piano for a Christmas Sing-along
Mulled wine, spicy cider, mince Pies and lots of Festive Cheer!
The event starts at 7pm continuing until about 9pm.
Tickets £5 (£3 concessions). Very young children admitted free.
For more information see www.wainsgate.co.uk
Low-energy lighting:

LED Workshop

on Sunday, 20th Dec -

see news item
Wednesday 9 December, 8pm, Festival Shop
ARTS FESTIVAL OPEN MEETING: Everyone is welcome to come along to meet the organisers, offer proposals for events and volunteer to help. Read more about next year's festival - 1 Dec
Dance to the Rocksteady beat, see

Dick Gaughan

and more this week at the Trades.

Read on

- 8 Dec
9th December
Methodist Hall, 7.30 pm
Landscape Studies course reports
Recent work in landscape history
Many exciting discoveries have recently been made which throw light on rural communities in our area. This will be the first opportunity to hear the interim results of research that has been conducted by members of the course Agriculture and History in the Pennine Landscape run by the Society.
Hebden Bridge Local History Society
Friday, 11th December 2009

Home Workers' Chrismas Party

White Lion upstairs, 8pm

celebrate | have fun | network
chat | magician | quiz

More info
01422 845874



Fundraiser for Central Street School
Friday 4th December
PRETTY IN PINK –
Upstairs at Hole in t'Wall, Hebden Bridge
8 till late
£5 admission

Remember the 80's? If you do you will know that it wasn't all ra-ra skirts, day-glo and Wham! New club night Pretty in Pink is a celebration of the 'alternative 80's' acts such as Talking Heads, New Order and Grace Jones. The club night is as a fundraiser for Central Street School and DJ for the evening will be Hebden's Mal Campbell
5th December, 7-11pm
Masquerade Party and experimental sounds!

£2 Admission
Organic House
Saturday, 5th December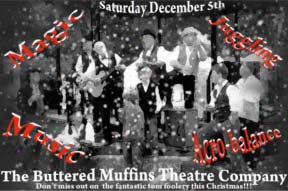 The Ted Hughes Theatre,
Calder High School, Mytholmroyd,
Tickets, £6, £4, Family tickets, £16
Matinee, 3pm, Evening Show, 7.30pm
The Buttered Muffins Theatre Company is a group of professional street theatre performers who work in the UK, their skills range from juggling to magic to music to acro-balancing to poetry to tomfoolery…and general good clean (most of the time) family fun!!! The event was a huge success last year, and the audience can bring their own picnic as the theatre is set up Cabaret Style!!
Saturday and Sunday 5-6 December, 11am-5pm
Northlight Art Studios Winter Open Studios
Valley Road
Painting - drawing - ceramics - printmaking - jewellery - glassware - textiles
Saturday 28th November
Strictly Tea Dancing at the Trades - the Marvellous Tea Dance Company revive the traditional afternoon cake and dance extravaganza at the Trades. More info
Comic

Claire Summerskill

has been described as the 'lesbian Victoria Wood' - a perfect choice to finish Cabaret Heaven's autumn season at the Trades.

Read more

about this,

Francis Lickerish

and other events.

Thomas Mapfumo gig cancelled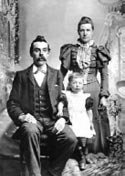 25th November
Methodist Hall, 7.30 pm
Dating Old Photographs & Digital Image Restoration
Frank Woolrych, Barbara Atack & Ann Kilbey
Looking for clues to help us date old, particularly family, photographs; just how do you go about it and what to look for? Also, with the aid of a basic photoediting programme Ann Kilbey will demonstrate ways of restoring old photographs and explain some of the jargon associated with digital images. To round off the evening there's a short presentation on the benefits of digitalisation and a look at some rarely seen images from our archives.
Hebden Bridge Local History Society
Wednesday November 25th @ 7:00pm
Hole in't Wall
GeekUp style meetup in Hebden Bridge.
A GeekUp style meetup in Hebden Bridge, open to anyone who is geeky about anything.
There is no formal agenda or presentations planned, we'll see how it goes, hope it works and if it does we can to turn it into a regular event.
Most established Geek Ups are primarily aimed at techie geeks - We'd like to see ours better represent the area and to be something unique. So we're throwing the door open to all geeks, if you're obsessive about something (tech, beer, music, films, books, knitting...), come along.
Read more about Geek Ups in general at the Geek Up homepage More info from Andrew McCall
Thursday November 26th,
Lantern procession from 5:30pm. Switch on in square at 6 pm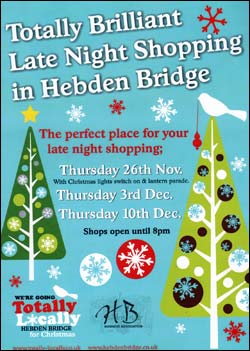 Lantern Parade, Christmas Lights switch-on and late night shopping
The lantern parade will be co-ordinated by the Hebden Bridge Handmade Parade team
Thursday November 26th 9 pm, Trades Club
Thomas Mapfumo gig cancelled
Sunday, 29th November, 3pm
Tuesday 17th November 2009, 10am – 2pm
St Michaels Enterprise Centre, Church Street, Mytholmroyd
Inspiring Women in Business
WiRE (Women in Rural Enterprise)
Celebrating the first anniversary of the launch of our Calderdale group
Thursday 19 November at 7.30 pm.
Town Hall (previously known as the Council Offices)
Civic Trust public meeting: Who are the tourists?
Tourism in Hebden Bridge: "Who are the Tourists?" Civic Trust call meeting to discuss issues such as what tourists want and whether they create problems for those who live here. Read more
Friday 20th November till midnight Sunday 22nd November
The Fox and Goose is holding its 6th annual winter beer festival
Themed "Round the Counties" featuring beer from small independent breweries, one from each of England's 39 counties, where you can literally tour Englands beers in a weekend.
Monday 9 November
The Yorkshire Coiners Workshops
11th November
Methodist Hall, 7.30 pm
Gritstone Through the Ages
Geoff Boswell
From the earliest fossils to the present time this versatile local material has been used for walls, crosses, troughs, sculpture, causeys, bridges, roads, railways and buildings. Illustrated with slides and local artefacts, we will see examples of each use over the last 800 years. The talk begins with a brief introduction on the formation of the solar system and the history of the Earth. This popular speaker took early retirement from University teaching in 1984 and has been busy ever since giving illustrated talks around Yorkshire and Lancashire.
Hebden Bridge Local History Society
14th November
3 November
Calder Ward Forum
Little Theatre, Holme Street, Hebden Bridge,
4th November
7.30pm- 9pm
White Lion pub
Cape Asbestos - meeting called for 4th Nov to discuss the planning appeal which has been put in by the owner of land across the road from the old Cape Asbestos factory in Old Town. Read more
4th November
Methodist Hall, 7.30 pm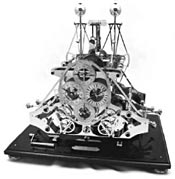 Literary & Scientific Society AGM
Followed by a talk on Harrison Clocks
by Donald Metcalfe, 'Finding the Longitude'
John Harrison (1693-1776) Back in John Harrison's day, determining latitude was relatively easy, but determining longitude was one of the great unsolved scientific mysteries. Not knowing their position accurately caused many ships to be wrecked with great loss of life. The longitude problem was eventually solved by a working-class joiner from Lincolnshire with little formal education.
Hebden Bridge Local History Society

Saturday 7th November 2009
Hebden Bridge Bonfire
Friday 23 to Sunday 25 October, and on Thursday 29 October

Hebden Bridge Picture House to screen The Soloist as part of Calderdale's Black History Month Read more.- 10 Oct
Tuesday, 27th October at 6:30 pm
POLICE AND COMMUNITIES TOGETHER MEETINGS (PACT)
(Formerly known as Ward Meetings)
PACT Meetings are open meetings for you to attend. They last for approximately 1 hour and this is your opportunity to be informed of what has occurred over the last 6 weeks in your area, what your local Officers have been doing and what the planned activity is for the next 6 weeks. You will also be given the opportunity to air and discuss any concerns you may have. Young people and teenagers would be particularly welcome.
See report of last meeting, and links to previous reports.
27th October
The Yorkshire Coiners Workshops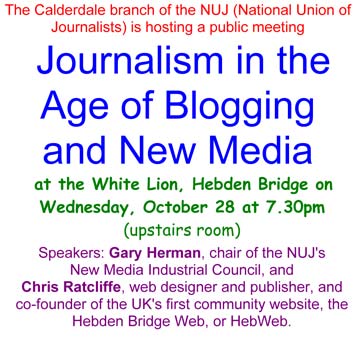 28th October
Methodist Hall, 7.30 pm
Local History AGM. Followed by 60 years in 15 minutes Diana Monahan Celebrates our Society's Anniversary
Nominations for committee members and any matters members wish to raise are invited on p11. Committee meetings for 'Local History' are usually the 3rd Wednesday
of alternate months.
Hebden Bridge Local History Society
Saturday 31st October, 7-11pm

Hallowe'en Night at Organic House
Curry and cocktails. Experimental electronic sounds.
£6/£5 fancy dress. Call Mark 07779400384 or call into Organic House, 2 Market Street, Hebden Bridge to secure your place!
20th October
The Yorkshire Coiners Workshops
22 October
Luddendenfoot and Mytholmroyd Ward Forum,
St Michael's Church Hall, Mytholmroyd
Saturday 24 October 2009
The Yorkshire Coiners Workshops
October 25th, 3-5pm
Wainsgate Chapel
£6.00 and £5.00 (concessions)
| | |
| --- | --- |
| Parisian café music comes to Wainsgate with a bit of French flair and Ooh la la from Sheffield duo Verlan. Read more.- 12 Oct | |
24-25 October
Apple Day
The Stubbing Wharf and Callis Gardens
Saturday 10th October, Trades Club, 4.45 for 5.15 kick off
ENGLAND vs UKRAINE on Trades big screen. This Saturday 10th Oct for the first time, the England Ukraine match will be screened exclusively on the internet at a charge of £4.99 - rising to £11.99 if booked on Saturday. Come down the Trades and watch it on the big screen instead! Free to members. £1 to non-members
14th October
Methodist Hall, 7.30 pm

Wainstalls Waifs
Following six years' research Kim Wynn tells the story of the young girls who came from the Industrial School in Liverpool to work in Wainstalls Mills between 1876 and 1904. Many of these girls married local men and remained in the area. Born in Halifax and currently living at Wainstalls, Kim is secretary of the Wainstalls & Mount Tabor Local History Group.
Hebden Bridge Local History Society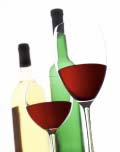 Thursday, 15th October 2009
Trades Club, 7.30pm
Wine tasting
Come and help us choose some good wines to sell. Help us get the right balance between ethics, taste and cost!
£10 on the door-
many wines to taste
Saturday, 17th October 2009
Trades Club, 3-6pm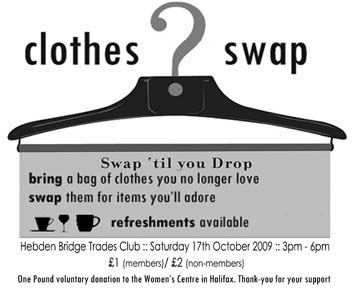 Sunday, 18th October,
5pm, at ArtsMill, Linden Mill
Book Launch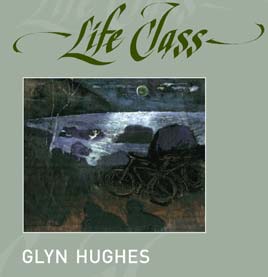 Monday 5th October
HB Partnership to give platform to 20 local community organisations. A whistle-stop tour of community life in Hebden Bridge is promised.
White Lion, 7pm
Information superhighway or rural backwater?
Public Meeting 5 October, 7pm,
Good Shepherd, New Road, Mytholmroyd
You're invited to come and discuss how we keep jobs and communities linked together in the Calder Valley. New networks will use optical fibre which is many times faster than the existing copper wire - bringing lightning fast internet, networking and media into homes and businesses. Fibre optic cable could be essential to the Calder Valley. Organsiers of the meeting say "it could mean the difference between keeping jobs in the valley and communities linked to each other, and drifting into life as a rural backwater."
More info from projectofficer@cvon-interim.org.uk
Thursday, 8th October
Friends of Town Hall plan open doors on Thursday, 8th October. Musicians, entertainers and local historians will be there to help provide a good atmosphere. Read more
Thursday 8th October at 8pm, The Trades Club
Presentation and Discussion:
'The Great Climate Swoop'
Climate camp activists are calling for Mass Civil Disobedience to blockade Ratcliffe-on-Soar coal-fired power station in Nottingham on 17/18 October. E.oN, the owners of Ratcliffe, are pushing ahead with the first new coal-fired power stations in 30 years.
"It's time to take direct action. Government action is now so driven by business and the pursuit of growth it is putting all our futures at risk. We could change a few lightbulbs and put a piece of paper in a ballot box one day next year...or..we could take direct action!"
30th September
Methodist Hall, 7.30 pm
The Calder Valley Poets
This talk has nothing to do with Ted Hughes! These local poets were writing a hundred years ago, their poems reflecting contemporary life in the Calder Valley and beyond. Retired secondary school English teacher, Fay Fielding is a member of Halifax Speakers Club and Mytholmroyd Historical Society.
Hebden Bridge Local History Society
Thursday, 1st October
Central Library/Archives
Lobby of council meeting
The Council's Cabinet will consider a report on the outcome of the consultation on the Central Library/Archives when it meets on Thursday 1 October. The Cabinet will be making a recommendation to full Council, which meets at 6pm on the same day. The Don't Bulldoze Our Library (DBOL) campaign and its supporters will be meeting from 5.30pm on Thursday 1 October outside the Town Hall to show their support for keeping the Library/Archives where they are.
Friday, 2nd October

The first planning meeting for the 2010 Big Green Weekend will take place at 3pm this Friday, 2nd October, at the Hole in T'Wall - read more
Harvest Celebration at Hope Baptist Church
On Sunday 4th October, at 10.30 a.m., Hope Baptist Church will be holding a traditional Harvest Celebration, suitable for all ages. The service will include a collection of produce for the Sue Ryder Manorlands Hospice, an offering for the work of BMS World Mission, and music by the Hebden Bridge Junior Band. Anyone who would like to contribute tins, packets, fruit, veg, etc. for Manorlands Hospice please bring your donations to Hope Baptist Church on the afternoon of Saturday 3rd October.
Week beginning Monday, 21 September 2009
Trades Club

Betty Brawn and rootsy fiddle band State of Undress at the Trades this week More info on these and other events. - 21 Sept
Monday, September 21 at 12:18 pm
George's Square
Join the Global Climate Wake-Up Call
- a wave of local events throughout the world on and around Monday September 21. From Singapore to Sydney and Johannesburg to Buenos Aire. "Together we'll be sounding the alarm calling for climate action from our leaders."

More info
Thursday September 24, 7.30pm, Hole In The Wall
Can Labour Survive?
Members of Calder Labour Party have organised a public debate on the prospects at the General Election with former Halifax MP Alice Mahon as guest speaker. Chair Susan Press, Vice-Chair, Labour Representation Committee.
All welcome.
Self Builders' Action Group seek to create affordable housing in Hebden Bridge. More info and details of their open meeting.

Saturday 26th September
4.00pm - 6.00pm
All welcome
Trades Club
| | |
| --- | --- |
| Juno winner James Keelaghan visits Trades this week. More info on this and other events. - 13 Sept | |
Saturday 12th-13th September
Walkers are Welcome Weekend in
Hebden Bridge with choice of 30 walks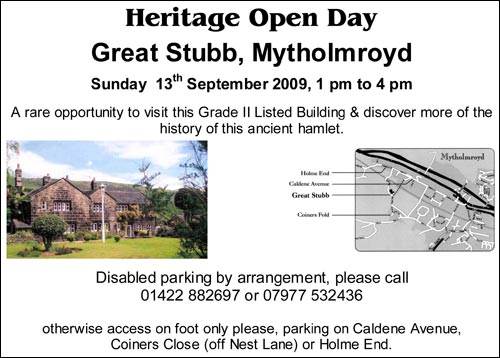 11-13 September
Great Green and Ethical Trade Markets
Todmorden – Bramche Square
Sunday, September 13
Midgley Moor walk
Guided walk by John Billingsley around some of the ancient and folkloric locations on the moor. Distance 6 miles max., over rough heather moorland, some slopes – suitable and weatherproof footwear and clothing recommended. Allow 4.5 hours. £1 for all. Catch Bus Service B 11.10 am at Hebden Bridge; or meet 11.30 am, Old Town bus terminus. In association with Hebden Bridge Walkers Are Welcome weekend.
Hebden Bridge Local History Society
Monday, September 14
Calderdale Green Party meeting
7.30 pm White Lion
Tuesday, 15th September at 6:30 pm
Police and Communities Together Meetings (PACT)
(Formerly known as Ward Meetings)
PACT Meetings are open meetings for you to attend. They last for approximately 1 hour and this is your opportunity to be informed of what has occurred over the last 6 weeks in your area, what your local Officers have been doing and what the planned activity is for the next 6 weeks. You will also be given the opportunity to air and discuss any concerns you may have.
September 17th 2009, 6pm until 7.30 pm,
at Grange Dene Medical Centre in Mytholmroyd
Patients' Participation and Involvement Group
At the next meeting of the PPI Group we will be providing an update about the online services and how things are going so far. If you have not been to one of these meetings before, this might be a good opportunity to come along. The meetings are quarterly and always include a guest speaker- at the next meeting there will be a short presentation on tackling obesity. We always welcome new members and new ideas.
18-20 September
Great Green and Ethical Trade Markets
Halifax – Piece Hall
Motion Theory, Salsa, Quiz and 20/20 Cricket among events
at the Trades this week. More info

Blackshawhead Fete
Saturday 5th September
1pm to 5-30pm, £1 admission
Saturday & Sunday 5th & 6th September
Monday, 07 September 2009, 19:30 - 21:30
Reverie and Desire
Evolving Minds September Meeting

Stubbing Wharf Inn

Thinking and sharing the maze of our hearts, dreams and imaginings. A creative group exploration (we're going to make some art together, participate as much as you want to), followed by a short talk and discussion
With Mo Brown, Psychoanalytic Intercultural psychotherapist and Lauren Jeska, Feminist academic, Leeds
Tuesday 8th September
Picture House at 8:00pm (doors 7:30pm)


Arthur Smith, whose solo show features jokes given Ancient Monument status by the National Trust, hilarious ramblings and shameful assaults on poetry. In support is an acclaimed world music band.
Tickets: £17/£15 concessions. Buy tickets via the Victoria Theare online box office or by calling 01422 351158.
Tickets can also be bought direct from the Trades Club (Trades Club members can buy tickets at the concessionary rate, but only through the club)
Friday 28th August 2009, 8pm.
Fairies in the Gutter
Silly Songs and Stories
By Ursula Holden Gill.
Stubbing Wharf Pub
£5 Entry (£4 Concessions)
| | |
| --- | --- |
| Big Apple troubadour Jeffrey Lewis plays the Trades. More info about the Amy Wadge gig (see right) and other events - added 24 August | |
Open throughout the Summer.

Colden Valley's "Enchanted Forest". A Sculpture Trail created by the children of Hebden Royd Primary School. More info and photos
| | |
| --- | --- |
| Qestion Time at the Trades - does HB have a youth problem? Singer songwriter Lorelei Loveridge and other events this coming week. Thomas Mapfumo concert cancelled because of visa problems. More info | |
15-23 August
Hebden Bridge Camera Club
Annual Photo Exhibition
Arts Festival Shop, Albert Street
Tuesday Aug 18th, at 7pm, Town Hall
Hebden Bridge Partnership
AGM and 3 guest presentations from Richard Marshall and Dorothy Sutcliffe on Swimming Pool developments, Jonny Courtney, manager of the HB Picture House and Catherine Thompson on the proposed HB self-build project
See Hebweb coverage of the swimming pool story
Thursday, 20th August 2009
Question Time
Trades Club, 8.30pm
Subject: youth provision in Hebden Bridge
23rd August. 12-6
Eastwood Festival
Cricket ground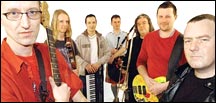 Celtic rock kings Peatbog Faeries, and other
events this week at the Trades
(from 10th Augusty)
| | |
| --- | --- |
| Short film premier at Trades Club. More info about what's on at the Trades this week. (from 3rd Augusty) | |
Tuesday, 4 August 2009
Police and Communities Together Meetings (PACT)
(Formerly known as Ward Meetings)
PACT Meetings are open meetings for you to attend. They last for approximately 1 hour and this is your opportunity to be informed of what has occurred over the last 6 weeks in your area, what your local Officers have been doing and what the planned activity is for the next 6 weeks. You will also be given the opportunity to air and discuss any concerns you may have.
The Meetings are to be held at Hebden Bridge Town Hall at 18.30 hrs on the following dates: Tuesday, 4 August 2009; Tuesday, 15 September 2009
Wednesday 12th August
and Thursday 13th August

Picture House to screen films in celebration of Roger Bogg's life. More info and see also Lives Remembered page
Saturday, 1st August
Salem Fun Day
Vintage Weekend
Saturday and Sunday August 1st and 2nd 2009
Weekend Rally for Veteran, Vintage & Classic Cars,
Motorcycles and Commercial vehicles.
Wednesday 29th July, 7.30pm. (Admission free)
Ian Carpenter presents Guardianwork
The Hole in the Wall
Meet the man who spent six months applying for every single job in the Guardian jobs supplement (including England football manager and head of the Lib Dems) as he visits Hebden Bridge and talks about his unlikely project. Ian will be signing copies of his book, Guardianwork. Ian will be taking his comic talk on to the Edinburgh Fringe. Organised by The Book Case, 01422845353
| | |
| --- | --- |
| David Fletcher to join the Question Time panel at the Trades Club. More info about what's on at the Trades this week. | |
| | |
| --- | --- |
| Question Time at the Trades Club has Hilary Wainwight on its panel of four. Other events this week include the White Ribbon Campaign benefit. More info | |
Rochdale Canal Festival 2009
Saturday 11 July to Sunday 19 July 2009
A bumper packed week of free activities along the Rochdale Canal in Manchester, Oldham, Rochdale, Hebden Bridge and Calderdale.
Come and join a week of free eco-fun packed activities to celebrate the Rochdale canal. Activities include guided walks, bike rides, canoe and angling taster sessions, boat rides, wildlife workshops, art and photographic competitions, fun days and much more.
Tuesday, July 14
A History of the Rochdale Canal in Hebden Bridge
Diana Monahan leads 'a lecture on legs'. Free. Meet 7pm Hebble End Canal Bridge off Market Street in Hebden Bridge. Easy walking, but can be through puddles if it has rained heavily. Finish at Hawksclough. Approx 3mls, walking back through the woods (unless you catch a bus back from Hawksclough). HBLHS walk in association with Rochdale Canal Festival (July 11-19)
Hebden Bridge Local History Society
Picnic for Rusty and Steve
on Thursday, 16th July, 3.15pm, Trades Club
to "thank them for all their hard work and care as teachers, counsellors and friends during their time at Calder High." More info
Saturday July 18th, 8.30pm
Benefit gig for Palestine
with short talk by Gaza activist and blogger Sharyn Lock
Hebden Bridge Trades Club
Sunday 19th July from 11am - 2pm
Birchcliffe Table Top Sale
Money raised to go to Macmillan Nurses and Oxfam's Climate Change fund
| | |
| --- | --- |
| | This week at the Trades - includes Festival events with Urban Strings, Nathan Riki Thompson - and Steve Tilson launching CD on the new Trades Club label |
HEBDEN BRIDGE ARTS FESTIVAL 2009
Saturday 27 June – Sunday 12 July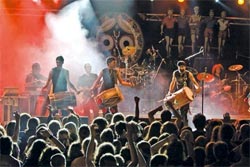 Spectacular choreography starts off Arts Festival
The Festival will get off to an explosive start on Friday, 26th June with the mighty sounds and spectacular choreography of the Dohl Foundation.. . . .. Read more
Saturday 27 June – Sunday 12 July
"The Fringe brings local talents, encourages community cohesiveness, and supports self-expression. We inspire people to discover their own potential. We proudly showcase existing artists and tempt those who are artists at heart."
Wednesday, July 1
Buildings of Hebden Bridge
Guided walk with Alan Petford and David Cant. 7 pm. 25 max. £5 / £4 members. Booking essential. Please contact Barbara Atack on 01422 842105
Hebden Bridge Local History Society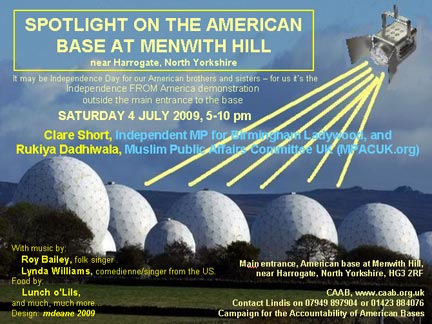 Clothes Swap Party at the Trades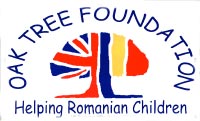 Guided Tour of Castle Carr Estate
Castle Carr Road , Upper Height Lodge,
Wainstalls, HX2 7TR
Including a display of the spectacular fountain
Sunday 5th July 2009 1pm – 4.30 pm
Tickets: Adult £5 - accompanied children under 5 free, 5 -15 £3
Family Group (2 adults + children) £12
Heptonstall Festival
Saturday, 11th July, from 12 noon
Mytholmroyd Gala
Saturday, 11th July
Police Ward meeting
6:30pm Tuesday 23rd June.
The meeting will be held again in the
Committee Room at the Town Hall (Council Offices)
27th-28th June
3rd International Cider Festival
at the Stubbing Wharf
Read more details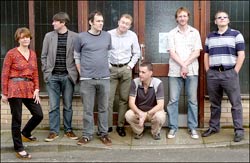 Simon Armitage and The Scaremongers
What's on at the Trades this week
FRIENDS OF CALDER HOLMES PARK
Thursday the 11th June, 7:30pm.
Committee Room at the
Hebden Bridge Council Offices.

Lots of work has been done over the last few months including Andy Wood's Spaceshaper Exercise (consultation with park users), plans for extension of the skatepark, the opening of the new sand and water play facility and much more besides. Plans for the re-opening of the pavilion are being progressed by Calderdale and essential tree maintenance has recently been carried out in the Memorial gardens, greatly improving that area. The Committee really look forward to seeing as many of you as possible at the meeting. The more people who are willing to be involved, the greater the progress and achievements that can be planned and made.
Lunchtime Walk: Friday 12 June, 12.30 am

Start: entrance to Orchard Business Park (opposite Mytholmroyd Library). The Mayor of Hebden Royd will start off the walkers.
Saturday 13th June 2009
Midgley Fete
Midgley Recreation Ground
Fun for all. Live music, food, refreshments, beer tent, stalls, dog show, fancy dress, young farmer tug of war, friendly brass band, children disco and more.
Entry free, all money raised for village community room and shop. Further detail to appear on www.midgley.org
Saturday 13th June 2009
Bongo Party
Hole In T'Wall Pub
Drumming performances by RBF community drum group & Bongo Club
DJing from Annie (Trailer Trash)
8-lateFree entry
Tuesday 16th June at 7.30pm
Council offices, Hebden Bridge
Sustainable Transport Group
to develop the group's response to the consultation on making Britain's roads safer from 2010
Wednesday, June 17
Buildings of Heptonstall
Guided walk with Alan Petford and David Cant. 7 pm. 25 max. £5 / £4 members. Booking essential. Please contact Barbara Atack on 01422 842105
Hebden Bridge Local History Society
20th June, 11.00 am
Demonstraiton of fustian cutting
Alternative Technology Centre, Hebble End Mill, Hebden Bridge on 20th June starting at 11.00 am. Admission is free and people are welcome to drop in any time between 11.00 and 12.30. More info
Hebden Bridge Handmade Parade
Saturday 20 June, 2009 at 2pm
Upper Valley Area Forum
Riverside Junior School
Thursday 18th June
starting at 7pm with refreshments available from 6.30pm
Topics include growing food locally, the credit crunch and an update on the new recycling and waste collection service.
20 June 2009
Luddenden Music Festival 2009
"Luddfest"
Confirmed Acts already include Roger Davies, singer/songwriter from Brighouse, and Becky Taylor, the Sowerby Bridge based musician whose performances include appearing at the Royal Albert Hall.
All events are free as the festival once again supports the ethos of the "Fete de la Musique".
5th-6th June
Glastonbury favourites 3 Daft Mondays
and more at the Trades
Saturday 6th June
CRICKET AND ARCHERY FUN DAY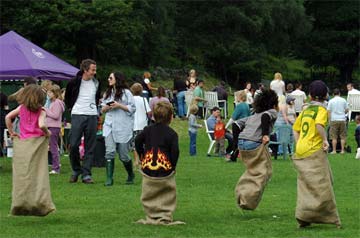 12 noon - 7 pm,
SALEM FIELDS,
Hebden Bridge.
Stalls, tea and cakes, Have-a-go archery, cricket tournament, brass band, stalls, croquet, sack racing, 6 aside cricket, junion brass band, wheelbarrow races,
Sunday 7th June 2009

HHebden Bridge and District Rotary Club

WADSWORTH PARISH BOUNDARY WALK
This year Hebden Bridge Rotary Club has widened the scope of the Annual Boundary Walk by organising it into shorter sections to encourage local walking groups and families to take part as well as the long distance walkers who do the whole route.
FOOD FESTIVAL
for Hebden Bridge and Mytholmroyd
May 2nd - 31st
Love Bread day on 9th May
Helen's Plant Sale also on 9th May
| | |
| --- | --- |
| | Mike Heron at the Trades - and Burlesque is Back - more info about events at the Trades Club this week |
| | |
| --- | --- |
| Rock on at the Trades - more info about events at the Trades Club this week | |

THE AGE OF STUPID
Hebden Bridge Picture House
Monday, 7.45 pm 25 May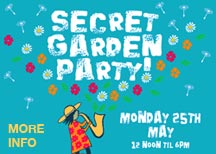 Dr Feelgood back at the Trades`

- more info about events at the Trades Club this week
Police ward meeting
Tuesday 12th May, 6.30pm
Town Hall Council office, Hebden Bridge

An opportunity for members of the public to find out what work the local officers have completed and set the priorities they would like the local officers to concentrate on tackling over the next 6 weeks.
Wednesday, May 13, 7.30 pm
Annual Town Meeting
- called by Hebden Royd Town Council - at the Little Theatre
Wednesday, May 13
'Our Tuneful Heritage: vernacular song, music and dance'
Folk Concert by musicians from local collective, Ryburn 3-Step. Methodist Church, Hebden Bridge, 7.30 pm Charge - £3.00 for all. Tea and biscuits included.
Hebden Bridge Local History Society
| | |
| --- | --- |
| | Nick Harper hits the peaks - more info about events at the Trades this week |
Friday May 8th, 7pm
Stephen Clayton will be talking about his novel, The Art of Being Dead and how to get published at Hebden Bridge Library.
Sunday May 10th 1pm – 5pm (free)
The Wainsgate
MAY FAIR
Friends of Wainsgate announce an afternoon of entertainment and activities, open studios, stalls, refreshments etc. Admission free, but donations welcome.
Some of those appearing: Thingumajig Theatre; Hebden Bridge Handmade Parade; Dave Nelson; Peadar Long; The Parlour Band; Piece of Peace; Zveeosdotshka; La Pena Flamenca de Hebden Bridge
There'll be a guided local history walk from Hebden Bridge to Wainsgate.
Leaving Hope Chapel in New Road at 12:30 pm going via Birchcliffe Chapel
Tuesday 28th April 2009, for three days
10 am
Garden Street Planning Appeal
The Kings Centre
Park Road
Halifax
HX1 2TS
See Hebweb feature
Saturday 2nd May
6.30pm @ Stubbing Wharf (upstairs room)
Batty evening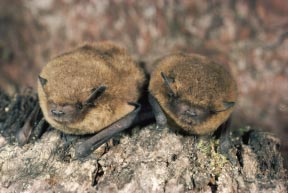 Come along to learn about the UK's bats and the exciting new project at Hardcastle Crags.Arranged by The National Trust in conjunction with West Yorkshire Bat Group.
For further information contact us on 01422 844518 or email: hardcastlecrags@nationaltrust.org.uk
Saturday, 18 April 2009
Trades Club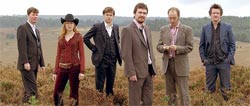 Southern Tenant Folk Union
More info
Thursday 23 April, 1pm
Handmade Parade - Volunteers Needed
There will be a meeting for anyone interested in volunteering for this years parade at 1pm Thursday 23 April at HEADS on Hangingroyd Lane. Please email jude.wadley@heads.org.uk or phone 01422 846060 for more details
We will need to carry out CRB checks on all volunteers so please contact us before the 23rd to find out what documents you will need to bring for the CRB check.
See Hebweb news item
Page Egg plays
Friday 10th April
See Hebweb feature
Duck Race
Easter Monday, Monday 16th April, 3.15pm
See photos
| | |
| --- | --- |
| It's Ho-Hoedown Time at the Trades - more info about forthcoming nights at the Trades, and listen to online samples - 24 March | |
The Fringe - Fundraising event
The Trades,
Hebden Bridge: Friday 3rd April 2009
Djs from many of Hebden Bridges' grimiest club nights are collaborating souls and music for one night. All Tribes Welcome.
What The Freak, Into The Valley, Hub, LaPuta, Chapter 4 and Depthcutz will ring sing and beat donations of dance and money from you the funky funders.
Money will support us in switching life into the culture of this valley.
Trades Club, Hebden Bridge – Friday 3rd April - £4 members
Saturday April 4th at 3pm
The Art of Sound Trio
Wainsgate Chapel, Tickets £7 and £5 available at the door.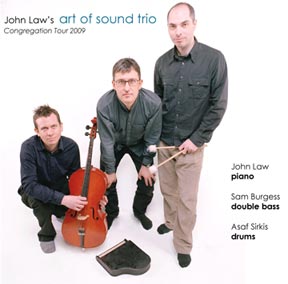 "Pianist John Law has been a world-class improviser at the sharper end of British jazz for years, but this new trio immediately puts him into a whole new category: as melodic, accessible and catchy as anyone in the crowded piano trio sector. Law manages to combine the best elements of the classically influenced northern European jazz tradition with hard-swinging, intensely textured solos. One of the jazz albums of the year." Phil Johnson, Independent on Sunday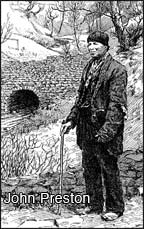 Wednesday March 25th 2009
Hebden Bridge Methodist Hall, Market Street at 7.30pm
David Cant & Clive Lloyd: A Springtime Saunter


In the early years of the twentieth century Whiteley Turner wrote a series of articles describing the landscape and people he met hawking papers, tea and coffee around Wainstalls, Haworth and the Luddenden valley. These were published as a walk from Mount Tabor to Haworth and Walshaw Dean with illustrations by Arthur Comfort in "A Springtime Saunter". Using recent photos and interviews this talk retraces the route followed and illustrates the changes in the area over the last 100 years.
The Friends of Rusty and Steve
Public Meeting
Thursday 26 March at 7.30pm,
Salem Mill Community Centre
The Friends of Rusty and Steve are holding a open meeting on Thursday 26 March at 7.30pm, at Salem Mill Community Centre and would welcome anyone who wants to come and express their support for the teachers to come along.
Saturday, 28 March 2009
French and Breton dance afternoon on Saturday, 28 March 09, from 2pm to 6pm, at the Holme Street Arts Centre. There will be live music and steps will be shown. Tickest are £4 at the door.
12th-14th March

St Patrick's Day Shenanigans at The Trades
Read more
Tuesday 17th March
Marshall's Bar, Hebden Bridge. From 7.30 p.m.
An evening of Alternative Worship.
Come and join us on a 'spiritual journey'.
Tuesday 17th March
Valley Fibres group
Valley Fibres is an informal group for all those interested in working with natural fibres, including actual and potential hand spinners and weavers, as well as knitters and felt makers. They plan to meet on the 3rd Tuesday of every month, starting on 17th March in the White Lion between 7.00 and 9.30pm. The focus is on self-help and enjoyment and all are welcome to take an active part.
Saturday 21st March from 9am onwards
Open day at Kerbside (Calderdale) Saturday 21st March from 9am onwards, to launch the Kerbside Green Ale. Produce stalls, music, bar and refreshments. Please come and support us.
Kerbside, Unit 11a
Station Rd Industrial Estate
Station Road
Luddendenfoot
West Yorkshire
HX2 6AD
Tuesday, 10th March

A call for cycling ideas from from the Sustainable Transport Group: Read more - 2 March
Wednesday March 11th 2009
Hebden Bridge Methodist Hall, Market Street at 7.30pm
Members Evening: Dialect Games and Pastimes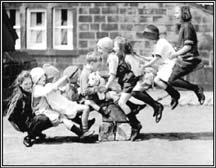 Last year's Members' Evening was a great success, as we all learned a little of what our fellow members are up to! We hope more of you will come forward for a few minutes this year to share your interests with us all, and we can help you with any technical details. Please contact any member of the committee. Amongst the topics this evening will be John Billingsley on 'Pennystones across the valley'.
Hebden Bridge Local History Society
3rd March
Calder Civic Trust will welcome guest speakers Kate Peach, Principal Planner and Chris Edwards, Conservation Architect, to their next scheduled AGM, which will take place on 3 March, 7pm, at Little Theatre in Holme Street, Hebden Bridge.
Saturday March 7th from 11am
Linda Green, will be signing copies of her novel, 10 Reasons Not to Fall in Love, at The Book Case in Market Street, Hebden Bridge. More info
7th - 8th March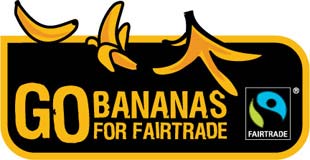 Hope Baptist Church over the weekend 7th - 8th March, as a part of the Fairtrade Fortnight. On Saturday morning (7th) March, from 9.00 a.m. - 12.00 p.m. we're doing 'Go Bananas for Fairtrade'
"Join thousands of people throughout the UK and beyond and eat a Fairtrade banana between noon on Friday 6 March to noon on Saturday 7 March to set a world record for the largest number of Fairtrade bananas eaten over a 24 hour period!" Hope Baptist Church's banana eating will commence at 11.00 a.m.!
At 10.30 am on Sunday 8th March, our morning worship will be an all age service with a Fairtrade Theme.
Tuesday, 17 February 2009
Police Ward Meeting - open meeting between police and public
Hope Street, Hebden Bridge at 18.30 hrs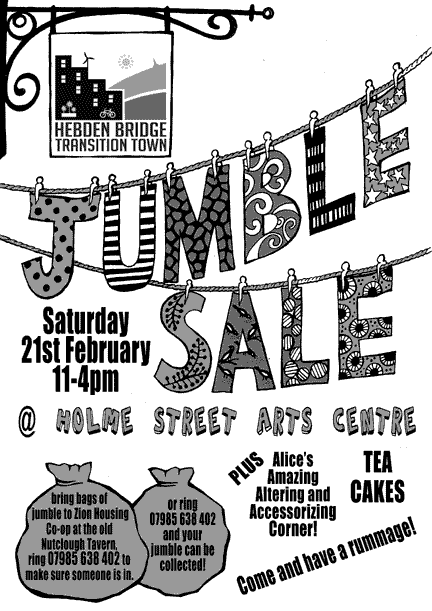 Tuesday 24th February, 7pm at the White Lion in Bridge Gate
Community Consultation Meeting for this year's Hebden Bridge Handmade Parade.
Wednesday February 25th 2009
Hebden Bridge Methodist Hall, Market Street at 7.30pm
Richard Catlow: How Hebden Bridge Saved the Pennines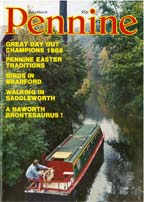 How people and ideas came together in the 1970s to transform the South Pennines.
From 1972 to 1986, Richard, in a voluntary capacity, edited Pennine Magazine, the voice of Pennine Heritage, a conservationist charity which campaigned for the improvement of the countryside and the restoration of industrial heritage in the central Pennines.
Hebden Bridge Local History Society
Saturday 28th February 2009
Potato Day
from 10am to 4pm
Church of the Good Shepherd
Mytholmroyd
Admission £1 includes ticket for the Potato Raffle. There will be 40 varieties (20 organic) available to purchase by the individual tuber at 12p each. POSTAL pre-ordering is recommended to ensure you get the varieties you want. There will also be children's activities, information displays, crafts, plant sales plus food & drink @ the Potato Cafe.
Organised by Calder Valley Organic Gardeners
Tuesday February 10th 2009
8pm, Marshall's Bar
WE FEED THE WORLD is a film about food and globalisation, fishermen and farmers, long-distance lorry drivers and high-powered corporate executives, the flow of goods and cash-flow — a film about scarcity amid plenty. With its unforgettable images, the film provides insight into the production of our food and answers the question what world hunger has to do with us.
In WE FEED THE WORLD, Austrian filmmaker Erwin Wagenhofer traces the origins of the food we eat. His journey takes him to France, Spain, Romania, Switzerland, Brazil and back to Austria.
Wednesday February 11th 2009
Hebden Bridge Methodist Hall, Market Street at 7.30pm
Nigel Smith: The Medieval Park of Erringden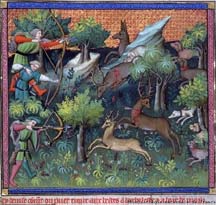 This talk presents the history of the park in both a regional and national context. The results of recent research have thrown fresh light on how the park was developed and used, and have also provided a picture of how the park was divided up when it was finally abandoned. Cattle farms, hunting methods and the curious pastime of park breaking are just some of the topics which will be discussed.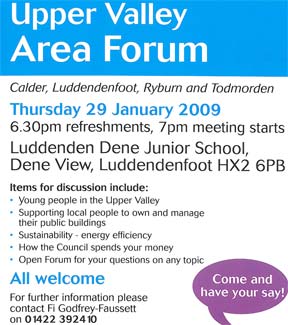 Saturday, January 31
The Cotton Mill Express
The organisers, Past Time Rail, have announced the excursions are to run once a month starting on Saturday, January 31. Passing through Hebden Bridge, it threads together many of Lancashire and Yorkshire's former cotton and textile mills on a breathtaking 100-mile circular route, embracing en route some of the most wild and rugged hill country the Pennines has to offer. Arriving in Hebden Bridge between half eleven and midday.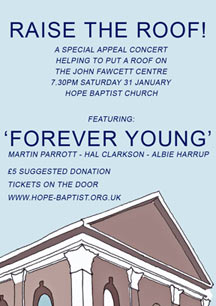 Saturday 31st January, 7.30 p.m.
Fundraising Concert: Raise the Roof!
A special appeal concert helping to put a roof on the John Fawcett Centre.
Hope Baptist Church
featuring 'Forever Young'
(Martin Parrott, Hal Clarkson, Albie Harrup)
£5.00 suggested donation.
Tickets on the door.
Wednesday 4 February, 7.30pm
Arts Festival Shop, Albert Street
Arts Festival Open Meeting
Wednesday 4 February
Fundraiser for Gaza.
Trades Club, 7pm onwards.
Roy Bailey and Maghribibeat,
£9 or £6 concessions
Saturday 7th of February, 7pm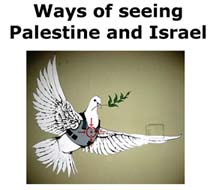 Hope Baptist Church and the Halifax Friends of Palestine are presenting an evening on 'Ways of Seeing Palestine and Israel' - an illustrated talk by Annie O'Gara and Paul Wimpeney followed by discussion.
Wednesday 21st January
6 pm, Pulse Cafe Bar, Water Street, Todmorden
Todmorden writer LE Butler reads from her novel Relief
We should have our say - it may be our nearest facility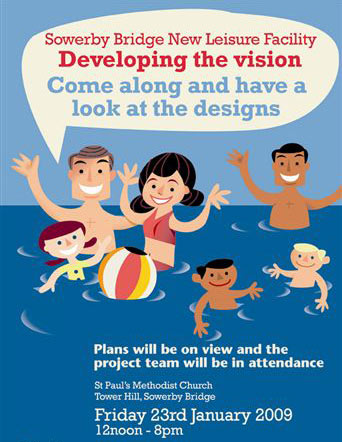 Gaza Vigil: Despite the fact that unilateral ceasefires are in place in Gaza, there will still be Vigil for Gaza this Friday, Jan 23rd from 5pm to 6pm.The emphasis will be slightly different in the circumstances and will focus on alleged Israeli war crimes and the end of the occupation which is at the root of all the problems in Israel-Palestine.
Saturday, 24th January

Trades Club launches Saturday afternoon
kids' fun sessions - read more - 21 Jan
January 27th from 5pm to 8.30pm
Holocaust Memorial Day
Stephen Lawrence's mother to join speakers at Holocaust Memorial Day event in Calderdale. Victoria Theatre, Halifax.
Wednesday January 28th 2009
Hebden Bridge Methodist Hall, Market Street at 7.30pm
John Billingsley:The Mixenden Treasure


Whatever were a group of priests, merchants, commoners and a cunning man doing, wandering the hills with a collection of occult equipment in the winter of 1510? This tale of clandestine treasure-hunting throws light on a little-suspected aspect of Calderdale history.

Hebden Bridge Local History Society
Wednesday January 28th 2009, 7.30pm
Big Green Weekend Planning Meeting
Hole in t'Wall - for those who'd like to get involved in the next Big Green Weekend
Thursday January 15th
World premiere at the Trades

Of Dreaming Faces, collaboration between artist/filmmaker Jean McEwan and musician Ian Tothill, will perform the world premiere of their new performance project – Fortunes – at the Trades Club, Hebden Bridge.

The duo have fused pre-recorded and live sound, live mixed film, camera feed, and performance to create a happy/sad dance through the journey of life.

Fortunes celebrates luck, choice, opportunity and transformation and the audience can expect evocative images, haunting violin, candles and plenty of surprises along the way. It previewed in August 2008 but went back to a development workshop and is now ready for its world premiere at the Trades Club on 15th January.

"Of Dreaming Faces is building a reputation as one of the most interesting and challenging performance groups, so we're absolutely delighted to host the world premiere of Fortunes" says Trades Club spokesperson Paul Clarke.

Experience Fortunes at the Trades on Thursday January 15th with doors opening at 8.30pm and there are interesting surprises awaiting the audience before the performance. Tickets are priced £2 for members and £3 for non-members and are available from the club on 01422 845265 or boxoffice@tradesclub.org.
Friday January 16th
March for Gaza in Halifax
Assemble at Madni Mosque on Gibbet Street, Halifax at 1:30p.m. It will leave at 2:00p.m., heading down into the centre of town via Hampden Place, Milton Place and Hopwood Lane. Anyone wanting to join the march in the town centre should assemble at the top of George Square, beside Bull Green Roundabout, where the march should be passing through at approximately 2:10 to 2:15p.m.
The march will conclude with a short rally beside Northgate House and Halifax Central Library, finishing at about 3:00p.m.
Friday January 16th
Rock is back at the Trades

Rock nights are back at Trades Club with highly rated local band Revolver headlining the first gig in a series of concerts.

Members lobbied the club committee to introduce regular rock nights and Revolver were the obvious choice to play the first concert after a series of sell-out shows in clubs across West Yorkshire.

The gig on Friday January 16th in aid of Cancer Research UK will see the usual Revolver set of classic covers from rock giants like the Who, Cream and the Stoogies and some original numbers written by the band.

Revolver have also agreed to run a number of rock nights showcasing young bands from East Lancashire and West Yorkshire who rarely plays venues like the Trades with a professional sound engineer and PA.

"We always listen to our members who pointed out that Led Zeppelin was the biggest gig of last year and AC/DC came back with a number one albumm so having a regular rock night seemed to make sense for us," says Trades Club Spokesperson Paul Clarke.

Tickets for the gig priced £4 for members and £6 for non-members are available from the Trades Club on 01422845265 or boxoffice@tradesclub.org.
Saturday, January 17th from 11am-3pm
Amnesty is asking the people of Hebden Bridge to send greetings cards with messages of solidarity to prisoners of conscience all over the world. Cards, information and hot cuppas will be available at Hope Baptist Church.
Please come along.
Wednesday January 14th 2009
Hebden Bridge Methodist Hall, Market Street at 7.30pm
George Ingle: Yorkshire Cotton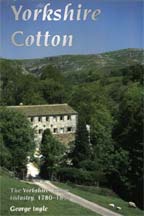 For over 400 years Yorkshire has been noted for its woollen and worsted industries and Lancashire for cotton. However, in the early years of the Industrial Revolution the cotton industry flourished in Yorkshire. Local men and women built cotton spinning mills from Sheffield in the south to Sedbergh in the north. These new cotton mills brought industry to the Yorkshire Dales, employment for children and a rival to the wool textile industry. This talk gives the background to the rise of the industry from 1780 to 1835 together with information about water power and individual mills.
Talk will be followed by a pie and pea supper £2.00
(vegetarians catered for)
Hebden Bridge Local History Society

Vigil: to protest against Israeli bombing
Friday 2nd January at 5pm.
Venue; the traffic lights at the junction of Bridge Gate and New Road.
Tuesday, 6 January 2009
Prayer Vigil at Hope Baptist Chapel for those in Gaza, Tuesday 6th January, 6pm
Ward meeting with the police,
Hebden Bridge Police Station, Hope Street, Hebden Bridge at 18.30
Ward Meetings are open meetings for you to attend. They last for approximately 1 hour and this is your opportunity to be informed of what has occurred over the last 6 weeks in your area, what your local Officers have been doing and what the planned activity is for the next 6 weeks. You will also be given the opportunity to air and discuss any concerns you may have.
Tuesday, 6 January 2009
Open Meeting – Street Angels
An Open Meeting is to take place at Hope Church in Hebden Bridge Centre on 6th January 2009, 8pm. The local churches together with your local Neighbourhood Policing Team are looking to formulate plans to bring Street Angels to Hebden Bridge. Street Angels are a volunteer service who work on Friday and Saturday evenings in town centres offering help and advice to vulnerable people. Anybody wishing to get involved is asked to attend the meeting.
Saturday, 10th January
Labour Representation Committee meeting
Stubbing Wharf, 2pm
Guest speaker Manuel Cortes, Assistant General Secretary TSSA (Transport Salaried Staffs' Association) on why New Labour is wrong to pursue privatisation.
All welcome Food and drink available