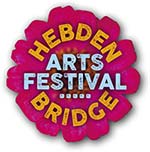 Friday, 8 June 2018
Non-conformists head to Hebden Bridge Arts Festival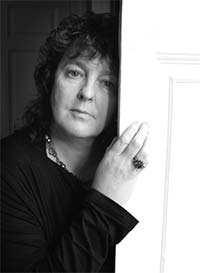 Poet Laureate Dame Carol Ann Duffy, Internationally renowned photographer Martin Parr and straight talking comic Bridget Christie are some of the non-conformists who are heading to Hebden Bridge as the town's Arts Festival opens on Friday 22 June.
Carol Ann Duffy is a poet who has always challenged orthodoxy in her work and her fearlessness helped her become our nation's first female Poet Laureate. Sincerity is her last collection before  stepping down as laureate and she will read from her rich back catalogue closing the festival at Hope Baptist on Sunday July 1.
Other non-conformists who will have their say include Jackie Hagan who brings her This is Not A  Safe Space to the Little Theatre on Thursday 28 June. Writer, comedian and underclass amputee Hagan's new show features the voices of real skint disabled people, and discusses the weirdness of being human. 
Local poet Clare Shaw will launch her third collection Flood on Saturday 30 June at the Town Hall as she reflects on the great Boxing Day deluge that flooded her house interweaved with the end of a relationship. She'll be joined by special guest choirs from Burnley
The same day Folktronic composer Minute Taker is at Hope Baptist with his new show Wilderness exploring his own experiences as a self-employed artist that inspired piano based songs with multilayered sonic textures interspersed with stories.
The next generation of young local artists will showcase new work on Saturday 23 June as Nova Collective's 'Disparate Youth' show makes a return in the basement of Salem Mill. This semi-installation, part-story exhibition will focus on what it is like to grow up in Hebden Bridge.
In a very busy festival programme there is also time for reflection at Gibson Mill as British-Chinese landscape photographer Yan Wang Preston is staging Forest until July 22. She is using  Hardcastle Crags as a backdrop to examine the hidden complexities behind the surface of physical landscapes and Forest won first prize at the Syngenta Photography Awards. 
Tickets for all events are available from Hebden Bridge Town Hall or the Festival website
Photographer Martin Parr, pictured right
Previously
HebWeb News: Win an original John Hegley cartoon - 13 June 2018
HebWeb News: Non-conformist singers needed for Arts Festival - 8 June 2018
HebWeb News: Landscape scores rediscovered - 4 June 2018
HebWeb News: Hebden Bridge Labels wanted - 1 June 2018
HebWeb News: Non-conformists head to Hebden Bridge Arts Festival - 7 May 2018
HebWeb News:Café Culture is back thanks to generous grants- 2 May 2018
HebWeb News: A Cosey night out at the Arts Festival- 30 April 2018
HebWeb News: DJ Dave Haslam is in the hot seat - 31 March 2018
HebWeb News: Top comic Bridget Christie plays Hebden Bridge Arts Festival - 21 March 2018