Grumpy old Christian and more at the Trades
Sunday, 11 April 2010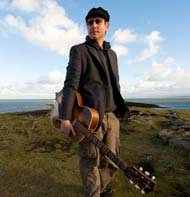 Former Christians star and self-styled grumpy old man Henry Priestman drops into the Trades Club on Saturday 17 April playing hits old and new.
After 30 years in the music business making his name as the keyboardist and main songwriter for Eighties hit machine The Christians it seems strange to describe Henry as a star in the ascendant.
But last year his debut solo album 'The Chronicles of Modern Life' spawned a single 'Don't You Love Me No More' which went straight to Number One in the Amazon download charts and another instant classic 'Grey is the New Blonde' became a staple of Radio Two's play list.
As well writing his own album Henry found time to produce a Top Five Album for Take That's Mark Owen but he says his own material has been described as 'Grumpy Old Men set to music' which he is entirely comfortable with.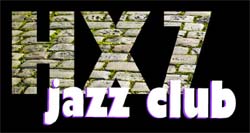 The HX7 Jazz sessions have proved a massive hit in just a few short weeks and Dave Nelson has booked another top-flight act Saxophone Summit for Thursday 15 April.
British saxophonists Nigel Hitchcock and Alex Garnett are two of the best in Europe and they've recruited top New York tenorist whose versatility is said by informed critics to channel Coltrane and Getz.
This hot sextet is completed by sought-after pianist Ross Stanley and leading British drummer Steve Brown playing a selection of new arrangements of jazz standards and original compositions from each of the band's members.
Friday 16 April sees a night of 60s/70s rock and garage punk courtesy of Gaia, Electric Brains and Revolver all in aid of the Cambodia Youth Music Fund.
Gaia are regulars at the club with their unique version of psychedelic madness as are garage mayhem merchants Electric Brains and the last time Revolver played it was standing room only for their classic rock set packed full of hits from the Beatles to the Stooges.
All proceeds from this event go to the Cambodia Youth Music Fund that aims to support access to music, performance and the arts for disadvantaged children and young people.
"Henry Priestman will be playing some of the biggest hits of the Eighties he penned for The Christians and he will be showcasing his quite unique blend of soul and grumpiness that has won him a whole new audience," Trades Clubs spokesperson Paul Clarke told the Hebden Bridge Web.
"We can hardly believe how successful HX7 has become and Saxophone Summit is packed full of the hottest young talent from both sides of the Atlantic so early booking is recommended.
"The club host loads of charity gigs during the year but the Cambodia Youth Benefit has three of our best local rock acts for only a fiver which must be the bargain of the month."
More info from 01422 845265 or Trades Club Box Office
Listen/watch now