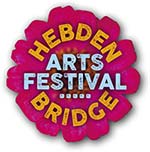 Tuesday, 26 June 2018
Street Superstars back for Arts Festival
Hebden Bridge Arts Festival are bringing back some of Britain's best street performers for a special open extravaganza to mark their 25th Birthday.
Over the years few years the festival have staged a series of free street performance days that have brought thousands of people into the town, and by popular demand on Sunday 1 July they have bringing some of the performers who have been big hits in the past.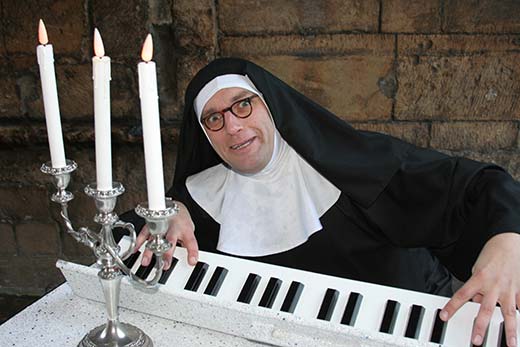 One of returning stars is nun on the run Musical Ruth, who will be riding a unique magical mobile piano round town playing classic tunes in her own intimate style. Singing nun Ruth was big with the judges when she appeared on Britain's Got Talent in 2015.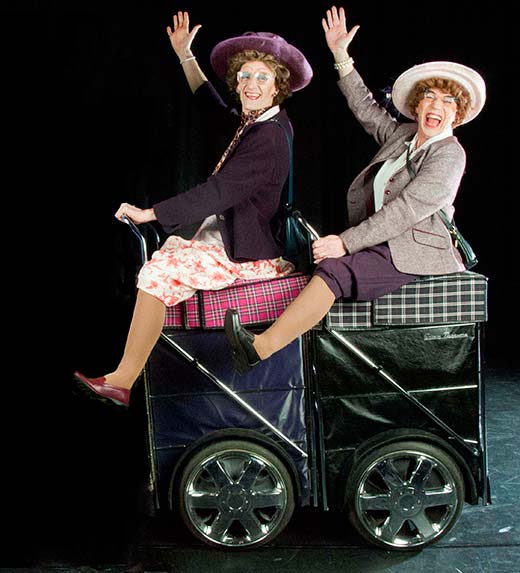 Granny Turismo are two turbocharged pensioners who met at a a dance class as young girls but fate has reunited them to form a dance troupe on their motorised wheeled shopping baskets. Love has bloomed as the pair are now married. but they still get down to their local Waitrose car park to practice their lively routines their as motorists honk their horns appreciatively.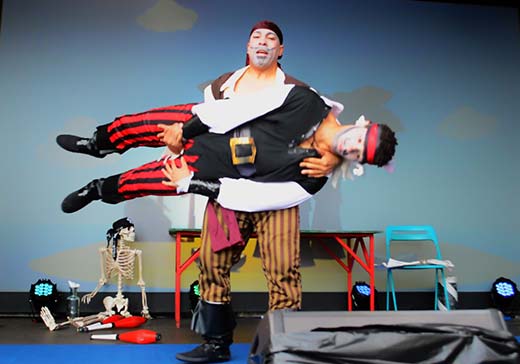 If you failed NASA's three year experience requirement or the European Space Agency's year-long training programme there's still chance to reach for the stars in Andy Plant's Astronaut Caravan. Festival audiences have loved the queasy delights of this hand operated 360 degree, fully rotational caravan, based on a Victorian ride called the Haunted Swing, creating a sense plummeting ride fun into space for junior and grown up astronauts.
Also on the all-star bill are slapstick legends De Ramos Pirates who are Captain Wild William Smelly and his first mate Bald Stink John who are shipwrecked on Coconut Island. They've been living on opposite sides of the island until one day they are reunited and begin to work out how to get rescued aided by the audience..  
There also some new acts on the bill inclosing Swank who are terribly, terribly jolly Girl Guide duo Val Keen and Babs Eager. Val and Babs challenge the public to achieve Swank Guides badges for 'Ging Gang Goolying',''Fit for Anything' or simply 'Doing My Best'. Everyone who wins a badge joins in the ridiculous and hilarious badge presentation ceremony.
The community stage also makes a return on the Marina with local performers including the Helen Wilman School of Dance, Northern Rascals dancers, a brand new show 'Memory Collectors',  Far Cry Songs of Change and songs from the 'Big Street Sing', choir who will have only met hours before their performance.
Street Sunday runs from 1pm to 5pm on Sunday 1 July. More details from the Festival website or pick up a programme from the Town Hall
Previously
HebWeb News: Non-conformists head to Hebden Bridge Arts Festival - 21 June 2018
HebWeb News: Win an original John Hegley cartoon - 13 June 2018
HebWeb News: Non-conformist singers needed for Arts Festival - 8 June 2018
HebWeb News: Landscape scores rediscovered - 4 June 2018
HebWeb News: Hebden Bridge Labels wanted - 1 June 2018
HebWeb News: Non-conformists head to Hebden Bridge Arts Festival - 7 May 2018
HebWeb News:Café Culture is back thanks to generous grants- 2 May 2018
HebWeb News: A Cosey night out at the Arts Festival- 30 April 2018
HebWeb News: DJ Dave Haslam is in the hot seat - 31 March 2018
HebWeb News: Top comic Bridget Christie plays Hebden Bridge Arts Festival - 21 March 2018