Tuesday, 7 January 2020
LECTURE CANCELLED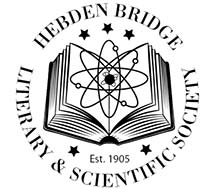 The Islamic Enlightenment
Speaker, Christopher de Bellaigue 'indisposed'
Saturday 18 January,
7.30pm sharp, Town Hall
The public lecture was to be given on Saturday January 18th in Hebden Bridge by Christopher de Bellaigue could hardly be more timely, though perhaps not for reasons to be wished.
Christopher, an academic and journalist who has five years' experience of living in Iran and has long experience of reporting from the Middle East, will be basing his lecture on his 2017 book The Islamic Enlightenment: the struggle between faith and reason. The book, chosen as Book of the Year by the Sunday Times, the Times Literary Supplement and the Wall Street Journal, has received rare plaudits, one reviewer describing it as a work that itself 'incarnates the essence of enlightenment'.
Christopher studied Indian and Iranian Studies at Cambridge University in the mid-1990s, reading Hindi and Persian. He lived in Delhi as a journalist for India Today, then moved to Turkey as correspondent for the Economist, where he learned Turkish. In 2001 he married the Iranian artist Bita Ghezelayagh and lived in Tehran for five years as the Iranian correspondent for the Guardian and New York Review of Books.
Since returning to the UK, he has been a visiting Harvard fellow and has also worked on several BBC documentaries. His latest book is the story of the thinkers, scientists, writers and public figures who have brought the Muslim Middle East into the modern world.
Christopher's lecture is organised by Hebden Bridge Literary and Scientific Society, which in recent years has brought some of the country's most distinguished writers, scientists and academics to the Waterfront Hall in Hebden Bridge Town Hall. This lecture is the first of 2020, and the second of the Society's 2019-2020 Winter Season. All are welcome.
Barbara Atack, the Society's Acting President, said: "Recent days have raised tensions between the US to Iran to a frightening intensity. At a time when many in the West are ignorant of Islamic history and culture and seem happy to demonise Iran, it is vital that intelligent voices like Christopher's are heard.  We are delighted that Christopher has agreed to make the journey to Calderdale to be with us on the 18th."
Tickets for the lecture are on sale through the Lit & Sci website (www.hblitandsci.org.uk) and to callers at Hebden Bridge Town Hall. Half price tickets are available to those under 25.
Hebden Bridge Town Hall, Waterfront Hall, Bar/ Café open at 6:30 pm
Lectures start at 7:30 pm sharp – No admission after 7:30 pm
Previous Lit & Sci coverage on the HebWeb
HebWeb News - Can we trust the numbers the media give us? Nov 2019
HebWeb News - Writing Yorkshire Feb 2019
HebWeb News - Ghosts in Art and Literature Jan 2019
HebWeb News - How the Welfare State really came about Nov 2018
HebWeb News - Hebden Bridge Autumn Lecture series goes to work - on an egg Oct 2018
HebWeb News - What role for Auntie today? Jan 2018
HebWeb News - Lit & Sci lecture report - Judith Weir: A Composer's Life Nov 2017
HebWeb News -Lit & Sci lecture report - Before the Big Bang Oct 2017
HebWeb News - Lit & Sci Meeting Report. Inequality and Social Anxiety: speakers Kate Pickett and Richard Wilkinson Feb 2017
HebWeb News - Lit & Sci Meeting Report. Dr Nicholas Cullinan: Picasso's Portraits Dec 2016
HebWeb News - Lit & Sci: Report of talk by Sir Mark Elder Nov 2016
HebWeb News - Lit & Sci lectures 2016-2017 Sept 2016