Le Tour de France in Hebden Bridge
Ooh la la, we're en route!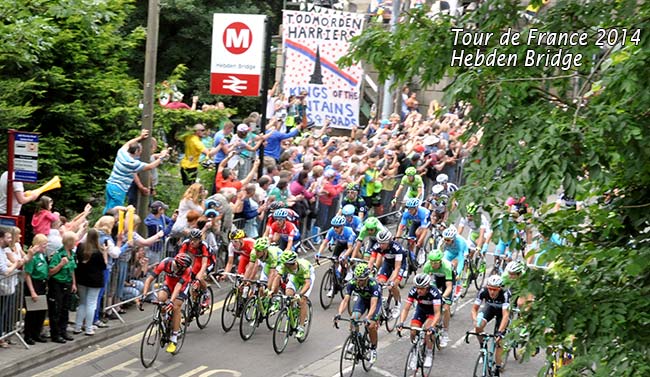 This Visit Calderdale page contains more Tour de France public transport, car parking, and park and ride information, with links to the road closure page and an interactive map of the roads affected
See also this Business Forum PDF which gives useful Hebden Bridge information in respect of timings and transport options. (4 July)
Arts Festival: Saturday 5th July - Le Grand D'Party from 4-8pm. Georges Square, Bridge Gate and Town Hall. Download programme of events
Hebden Bridge Hub - time lapse video
Tour de France - Craig Shaw's Cragg Vale gallery
YouTube - Peleton going through Hebden Bridge
YouTube - Tour de France 2014 Keighley Road, Hebden Bridge
YouTube - Tour de France, Hebden Bridge

Hebden Bridge to welcome Tour de France visitors to the only official Tour De France designated visitor hub in the Calderdale Stretch of the race. Read more (2 July)

Cragg Vale is gearing up for Le Tour. Mayor Cllr Timbers helped start off the mammoth task of hanging bunting along Britain's longest continual incline and one of the biggest challenges for the cyclists on the 6th. Read more (1 July)

ORGANISE YOUR TRAVEL PLANS - for more info about temporary car parks, park and ride, buses and trains on 6 July, click here (updated 28 June)
Cragg Vale's Tour de France bunting makers are in line for a world record - over 10 kilometres!The bunting will be put up this weekend along Cragg Road, the longest continuous incline in England. Read more and see larger photo. (24 June)
HebWeb Forum: see this thread for positive and critical discussion of the Tour de France in Hebden Bridge.

Tour de France: Films at the Picture House: a series of special films which will captivate the imagination, bring history to life and reveal the triumphs and tragedy of cycling. Read more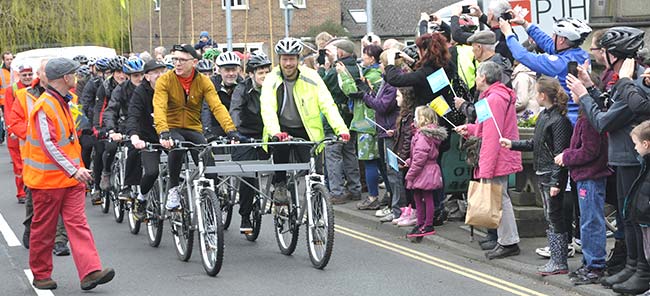 THE GRAND DEPARTED - Below - cyclists pulled a grand piano up Cragg Vale Read more about this audacious musical and cycling adventure. See more photos
In January 2013, it was announced that the Tour de France will be starting in Yorkshire and coming through Hebden Bridge on Day Two.
On 6 July 2014, the greatest cycling race in the world will travel through Yorkshire, with Hebden Bridge, Mytholmroyd and Cragg Vale hosting many miles of the Tour.
Stage Two starts in York, goes via Harrogate and Keighley to Hebden Bridge. The maillot jaune (yellow jersey) will lead the peloton (main cluster of cyclists) down the Keighley Road, through Hebden Bridge to Mytholmroyd and up through Cragg Vale, along the longest continuous incline in England. (ascending 272 metres over 5 miles)
The Tour will enter Calderdale at Cock Hill, descend into Hebden Bridge and through Mytholmroyd before climbing up Cragg Vale, the longest continuous uphill climb in England.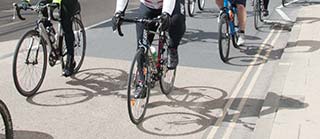 Cllr Tim Swift, Leader of Calderdale Council said: "This is a fantastic, once in a lifetime event for Calderdale. To have such a prestigious event on our doorstep is an amazing opportunity.
"On 6 July the eyes of the world will be on us, enjoying our stunning landscapes and witnessing our great cycling challenges. Like many people, I can't wait for next summer!"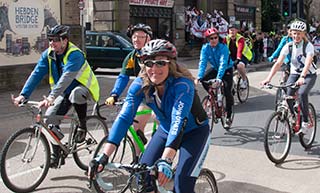 Over 188 countries broadcast the Tour de France to a worldwide audience of three billion people. It is estimated that Calderdale will receive 160,000 visitors on the race day alone.
Links
Tour de France Grand Départ 2014 - "The official site for the Tour de France Grand Départ 2014"
Calderdale's Tour de France web page
Grand Depart Cultural Festival: The Festival itself will run from 27 March - 6 July 2014, the start day being the 100 day milestone until the Tour arrives in Yorkshire.
Tour de France home page - English
Tour de France page d'accueil - français
Tour de France timings: Residents and visitors to Hebden Bridge can now plan their movements for the Tour de France weekend, as the race timings have now been confirmed. Read more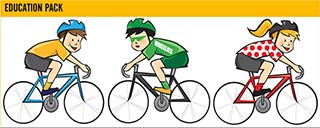 HebWeb News: Tour De France Education Pack for teachers, community lead­ers and parents of young people aged 7 to 14. Read more (14 Nov)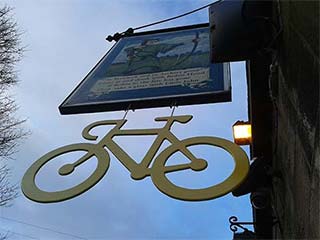 HebWeb News:Tour de France - Cragg Vale photo competition Tuesday, 16 April 2013
HebWeb News: Tour de France 2014 in Hebden Bridge 19 January 2013
HebWeb Forum: Le Tour de France in Hebden (January - April 2013)
HebWeb News: The Tour of Britain 2005 rolls through Hebden Bridge 2 September 2005