HEBWEB REVIEW OF THE YEAR 2013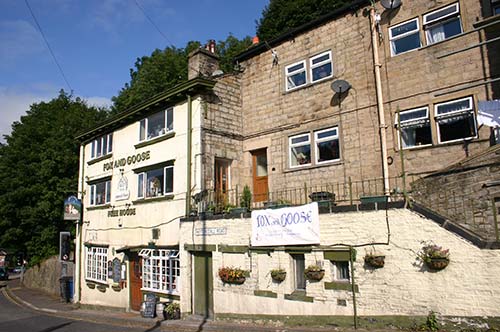 After months of campaigning during 2013, the Co-operative Pub buy-out deal finally got the green light. A purchase offer to buy the Fox and Goose pub for the benefit of the community has now been formally accepted. Read more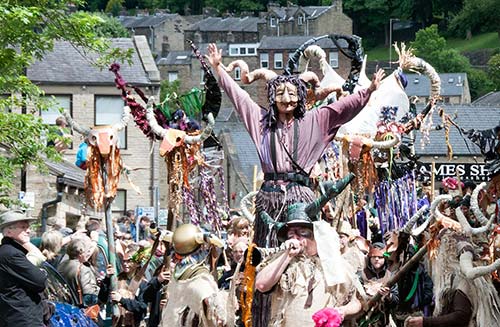 The biggest Handmade Parade ever will be took to the streets on Saturday, 22nd June as Hebden Bridge marked a year on from the floods with a dazzling display of its creative talents. More info, times and map of route. And see photos
Following an extensive campaign by HebWeb Forum contributors and on Facebook, Bernard Ingham's long-running column in the HB Times came to an end. Campaigners had been calling on Ingham to apologise for his insults and untruths in respect of Hillsborough tragedy. Read more
WORKERS' CO-OP TAKES OVER VALLEY ORGANICS.
The organic grocers on Market Street, which has been selling good organic produce and wholefoods for more than 12 years, was bought and taken over in June 2013 by its employees - as a workers' co-operative. Read more
BURLESQUE FESTIVAL BARRED FROM HEBDEN BRIDGE PICTURE HOUSE:
Organisers of Hebden Bridge Burlesque Festival were left reeling after a request to the Town Council to stage an event in Hebden Bridge's historic Picture House was rejected. Read the story.
HEBDEN BRIDGE: THE COOLEST PLACE TO LIVE IN BRITAIN
according to The Times. Read about what The Times said.
came to The Picture House in 2013. Starting with The Audience, broadcast live on 13 June from the Gielgud Theatre, London. Read more
HEBDEN BRIDGE PEOPLE MAKE MONEY DO GOOD.
The community spirit, the recent raft of community share issues, local green credentials and the HebWeb are cited in a new report on ethical investment published this week. See HebWeb news item
MYTHOLMROYD SWIMMING POOL:
CALDERDALE APPROVES PLANS.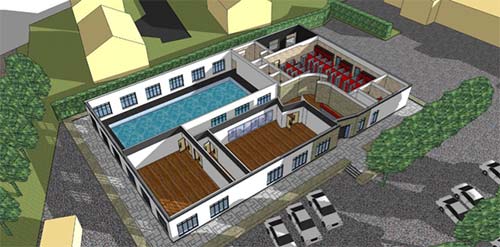 If all goes as is hoped, swimmers will be able to enjoy a local pool by Spring 2014. More funds are still needed. Read more and how you can donate.
BLACKSHAW HEAD COMMUNITY TURBINE
Digital Radio coverage set to improve: Hebden Bridge and the Calder Valley are included as places set to benefit from new DAB transmitters to be created over the next 2 years. See Radio Today report. (14 Oct)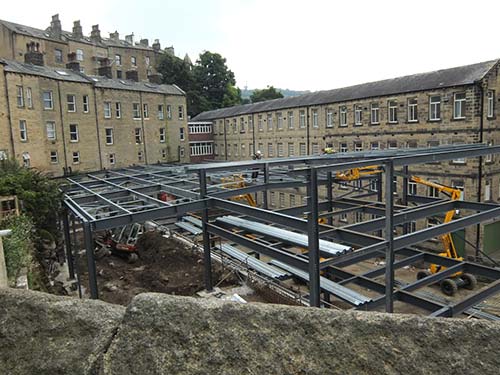 Farewell to a popular view of Hebden's unique Nutclough Mill. See more photos
SUPERFAST BROADBAND IS COMING:
Ten years after Hebden Bridge's very first broadband connections, following an effective community campaign, spearheaded by the HebWeb, we learn that over 90% of Calderdale will receive superfast fibre broadband from 2014. Read more (9 Sept)
EASTWOOD RECYCLING CENTRE CLOSED
on 28 August for 4 months, for demolition and reconstruction of waste shed - no local alternatives wiill be provided. As the end of the year approaches, and the four months has now passed, Calderdale are now saying this essential service will not resume before the end of January..
After questions were raised on the HebWeb Forum, the police station sale was halted. The community can now discuss its future.
COMMEMORATIVE MEMORIAL TO THOSE HARMED BY EXPOSURE TO ASBESTOS.