Tuesday, 23 February 2021

Hebden Bridge Film Festival 2021 Line-Up Announced
The full line-up for the 2021 Hebden Bridge Film Festival has been announced. Tickets for the festival, taking place online from 19-21 March 2021, are now on sale. 
The festival will present a programme of world cinema, UK and US independent features and shorts, as well Q&A's and panel discussions with filmmakers. 
There will be two UK premiers and a world premier as part of the line-up.
Harami (UK premier)
A modern Oliver Twist set in bustling Mumbai, Harami tells the story of a teenage pickpocket who develops a conscience after one of his targets commits suicide.
Presented in partnership with Bradford Literary Festival.
Official Selection New Currents Competition, BUSAN International film festival
Director Shyam Madiraju will be in conversation with Syima Aslam Director of Bradford Literature Festival (BLF) who said "Hirami is fantastic story and a wonderful love letter to the city of xMumbai. BLF are delighted to be partnering with Hebden Bridge Film Festival on this exciting event, continuing our mission of sharing unexpected stories that encourage important intercultural dialogue."
Beloved (UK premier)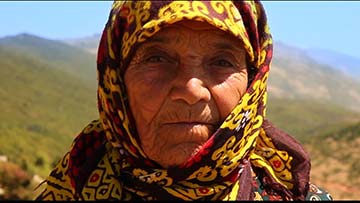 The film follows Firouzeh, an 82-year-old cow herder high in the Alborz Mountains of Iran.
Winner of six international awards.
A co-presentation with The Middle East Institute, SOAS.
Director Yaser Talabi will be in conversation with Narguess Fazard Chair, Centre for Iranian Studies.
Veni Etiam (I Shall Come Again) - (World premier)
Directed by Alex Hai.
This intriguing short reveals a secret Venice from the perspective of one of the most famous Gondoliers in the city.
Other films include:
Lunana: a yak in the classroom
A reluctant young teacher is sent to the most remote school in Bhutan where despite a lack of even the most basic facilities, he learns to love the children in his school.
Multiple award winner including Best Narrative Feature Palm Springs International Film Festival.
Wildfire
A missing woman returns home, igniting an intense bond with her sister. United they unearth their mother's past but the truth has devastating consequences.
Award winner and Sundance Nominee, director Cathy Brady's powerful drama explores the impact of the Trouble's on one family.
The film stars, Danika McGuigan, who died in July 2019 after a short illness. The daughter of Boxing champion Barry McGuigan. Cathy Brady said '"Hopefully it will have a legacy now and a legacy especially for Nika." 
Children of the Sea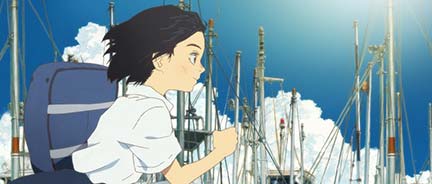 One summer vacation, teenage Ruka meets two boys, "Umi" and "Sora", whose upbringing contains strange and wonderful secrets.
Mainichi Film Awards 2020 - Best Animation Film
The Man Who Could Fly
Eighty-something farmer Bobby Coote has always wanted to fly. He's determined to make his dream come true. Even if it's the last thing he does.
Audience Award IFI Documentary Festival.
A Film Lover pass provides access to all films and related events over the weekend. Individual passes are also available.
More details are available on www.hebdenbridgefilmfestival.org
Louise Wadley, Hebden Bridge Film Festival Director said, "We are delighted to present a truly diverse line of fantastic films online. During this time that we can't yet get together, we can still enjoy stories from around the world. So wherever you are in the UK, please do join us and help make the 2021 Hebden Bridge Film Festival a true celebration of filmmaking and the power of storytelling. We have two UK premiers, a world premier and a host of films showcasing new talent and fresh perspectives."
Hebden Bridge Film Festival is encouraging those attending to join watch parties and online discussions to chat about the films being show and the issues raised. Full details of how to join in the conversation are available on the website.
Previously, on the HebWeb
Hebden Bridge Film Festival Short Film Competition 2021 Deadline Extended (20 Jan 2021)
HebWeb News: Hebden Bridge Film Festival Announces Short Film Programme (5 November 2020)
HebWeb News: Australian Dream Online Q&A to explore Racism in Sport (11 June 2020)
HebWeb News: And Then We Danced to close Hebden Bridge Film Festival 2020 (19 Feb 2020)
HebWeb News: Misbehaviour to open Hebden Bridge Film Festival 2020 (3 Feb 2020)
HebWeb News: Home, An Outward Journey Inward (18 Nov 2019)
HebWeb News: The first Hebden Bridge Film Festival was an great success (1 April 2019)
HebWeb News: The first Hebden Bridge Film Festival is this Weekend (22 March 2019)
HebWeb News:Film Festival Programme launched. (8 March 2019)
HebWeb News: Film Festival Launch on Friday 8 March (26 Feb 2019)
HebWeb News: Award-winning Carmen and Lola added to Film Festival (21 Feb 2019)
HebWeb News: Jessica Hynes directing debut 'The Fight' (12 Feb 2019)
HebWeb News: 'Being Frank' confirmed for Hebden Bridge Film Festival (3 Feb 2019)
HebWeb News: Wild Rose announced as Hebden Bridge Film Festival opening film (Jan 2019)
HebWeb News: Hebden Bridge Film Festival - with Maxine Peake as patron (Dec 2018)