High class burlesque and the Joni Mitchell Project at the Trades
Sunday, 1 November 2009

A heady mix of gunpowder, treason and high class burlesque are as offer as the Hello Sailor crew celebrate Bonfire Night at the Trades Club on Friday 6 November.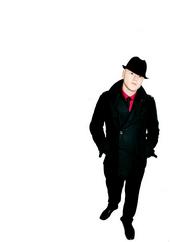 Twinkles Fortuna will returning to port in Hebden Bridge headlining West Yorkshire's most popular burlesque event and the compare will be the county's only boylesque star Duke Wayward.

Duke will be enticing the outrageous Nelly Plum back on stage for a witty show that aims to make you giggle, dribble and guffaw with her ample curves and comedic disposition.

Tattooed B-movie bombshell Kitty O'Shea will showcase her unique blend of neo-Burlesque and rockabilly horror that one critic described as 'pure cheesecake mixed with haute gorlesque and kitsch teasing with added lipstick.'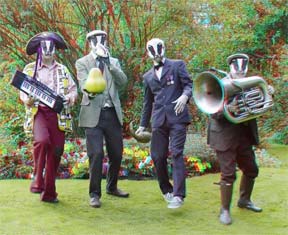 Live music is provided by Biscuithead and the Biscuit Badgers with DJs playing classics from the 1950s.

The weekend kicks off on Thursday 5th November with the traditional monthly quiz as the teams battle it out over five tense rounds to wins some of the worse prizes in quiz history. This is not a quiz for glory hunters with the only prize on offer the satisfaction of being the best quiz team in the valley.



Tickets are already going fast for the Joni Mitchell Project who bring a show dedicated to one of the truly great singer/songwriters to the club on Saturday 7th November.

One of the first songs project founder Sally Barker sang live was 'Big Yellow Taxi' and she's lost count of the number of times her voice has been compared to Joni's so it seemed natural to put together a show that present the songs as close to the originals as possible.

Sally is joined by multi-instrumentalist Glen Hughes who is capable of breathing new life into some of the greatest songs ever written.

"Hello Sailor has been steadily building a strong audience who really love the cheeky charms of top quality Burlesque and Kitty 0'Shea is a fabulous booking with her rock and roll attitude," Trades Club spokesperson Paul Clarke told the Hebden Bridge Web.

"The Joni Mitchell Project is much more than simply a tribute to one of the great songwriters as Sally Barker does breath new life into the classics of an all time great artist who is hugely popular along the valley so we're expecting a big crowd for this show."
More info from 01422845265 or boxoffice@tradesclub.info
---
Listen now
Biscuithead and the Biscuit Badgers
---
Previously on Hebweb
We try to make sure that the Hebden Bridge Web news is correct,
but if you are aware of any errors or omissions, please
If you have comments on Hebweb news please make
a contribution to our
© Hebden Bridge Web