Lunasa: from Obama's White House to Hebden Bridge
Sunday, 9 May 2010
Playing a gig at the White House confirmed Lunasa's reputation as the undisputed new kings of Irish acoustic folk.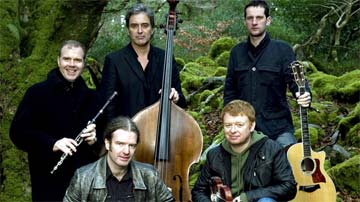 After playing at the President's home Lunasa make their long awaited debut at the Trades Club on Saturday May 13 and it's time to dust off your dancing shoes as they promise a set of high quality Irish music as aggressively infectious as any traditional band on the circuit.
The five piece's inventive arrangements and bass-drive grooves on their new album 'La Nua' have taken Irish music into new territories winning them a headline spot at Celtic Connections and prompting indie folk queen Natalie Merchant to invite them to record five tracks on her new album.
Martha Tilston had to a cancel a show at the club last year but she is back on Thursday May 13 promoting her critically acclaimed new album 'Lucy and the Wolves.'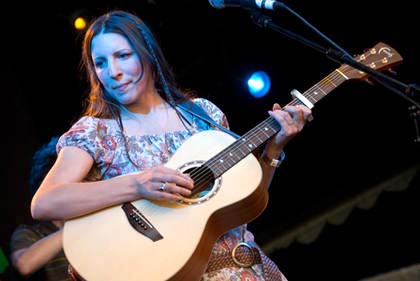 Critics are queuing up to hail Martha as one the finest young singer/songwriters in the New Folk Movement and her songs have a direct simplicity examining a range of human relationships in an accessible, universal way. Support comes from Folk Roots organiser Steve Tilston and her brother Joe.
"Lunasa is a huge booking for the Trades as it is very rare indeed they play a venue this size and it is even rarer for us to book an act who have performed at the White House," Trades Club spokesperson Paul Clarke told the Hebden Bridge Web.
"It's a real family affair at Steve Tilston's Trades Roots night but we're delighted Martha has made it back to the club as she is a very rare talent and her new album is a massive step forward adding to an already brilliant back catalogue of work."
More info from 01422 845265 or Trades Club Box Office
Listen/watch now