News, Discussion, Info, Features, Events and much more
What's On in March? Who Built Hebden Bridge exhibition, Blackshirts and Anti-Blackshirts in 1930s Manchester, CND open meeting, Lit & Sci Lecture with Kate Lycett, canal open day, Behind the Scenes at the BBC, the Big Spring Clean, Attila the Stockbroker, Remembering Cragg Hall and much more. See What's On 3 March 2022
Covid numbers locally are rising again. Hebden Bridge 25 new cases (270 per 100k), 20 cases in Mytholmroyd (234 per 100k) and 31 cases in Tod (184 per 100k) for the week to 4 March. The rate per 100K for Calderdale as a whole is 195 and for England 350. Read more. 9 March 2022

Vigil for Ukraine Members and supporters of CND (Campaign for Nuclear Disarmament) gathered at the main crossroads in Hebden Bridge. Report and more photos 28 Feb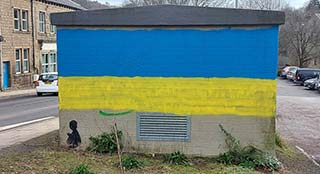 Ukraine solidarity in Hebden Bridge - The Ukraine Flag colours appear on the electric substation where visitors approach our town. Photo: Paul Clarke
Flood Alert was place for the Upper Calder Valley. River levels were expected to peak around 4pm to 6pm Sunday and remain high into Monday. More info 20 Feb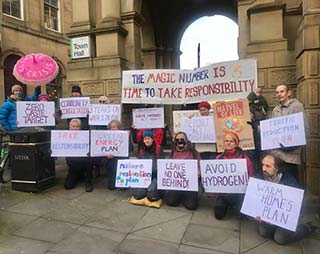 Climate emergency march - report: On Sunday 30 January, Calderdale Green New Deal, Extinction Rebellion and Friends of the Earth marched to Halifax Town Hall to mark the 3rd anniversary of the Council's Climate Emergency Declaration Read more
Holocaust Memorial Day From the archive: In 2003, The Mytholmroyd Net interviewed Thea Gersten, about her diary of a Jewish teenager growing up in Nazi Germany and who came to live in Mytholmroyd. Read the interview.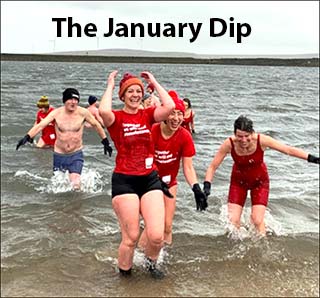 The January Dip on New Year's Day at Gaddings Dam and elsewhere - raising money for Crisis and to support those facing the worst forms of homelessness. Read more and see photos and video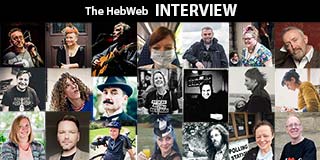 The HebWeb Interview - see all of George Murphy's interviews with some of the many fascinating personalities who live in our area. This section of the HebWeb started in the autumn of 2020 and there are now 24 interviews. Read them here. And watch out for more in 2022.
Bookshop Heroes 2021 announced by the The Bookseller magazine, include Kate Claughan, owner of Hebden Bridge's The Book Case. Read article

Storm Arwen bought snow to Hebden Bridge and left hundreds of homes, especially in the hilltop villages, without power and water. Chapter 17 and Marco's in Hebden Bridge and St Michaels in Mytholmroyd are among the many offering refreshments to those without power.
Recent power cuts – building resilience. See HebWeb discussion
Small Ads Message received today: "We were overwhelmed with responses!" See Small Ads page
Energy Crisis leads to Citizen Advice Service in Hebden Bridge - funded by Hebden Royd Town Council. It will launch in Hebden Bridge on Wednesday 3 November in addition to the Thursday drop-in sessions at Mytholmroyd Community Centre. Read more
Small Ads "I have now found someone. Hebweb worked really well for me - so much interest." See Small Ads page
Former Tory candidate for Calder Valley now Foreign Secretary. Liz Truss lost to Labour's Christine McCafferty in May 2005 but according to this Daily Mail report, had local Tories known of her affair with MP Mark Field, she would never have been selected.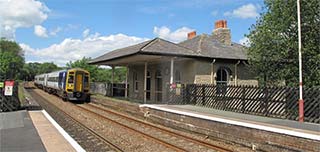 Mytholmroyd Station Partnership - plaque unveiled the blue plaque for the Railway Heritage Trust Award was unveiled at the beginning of this month, after being delayed by Covid. Read more and see photos
Walking around Tod - "The industrial past blends with nature, the community runs on kindness and it's home to England's highest beach" See Guardian article
Small Ads Message received. "Lots of response, as usual from Hebweb, and found a great tenant... many thanks, keep up the good work!!"
Message received to say thanks: "Brill. Where would our town be without Hebweb!"
---
Small Ads successes: "We have been successful at finding accommodation through Hebweb" and "Successful sale to someone who will enjoy using the van. Excellent result from Hebweb."
---
Heptonstall: "The beautiful medieval village an hour's drive from Manchester with no cars on the cobbled streets" - see article in Manchester Evening News 28 June 2021
Small Ads: Message received: "Delighted by the response and now happily accommodated."

Coiners' story set to be BBC Drama, based upon local author Benjamin Myers' book, The Gallows Pole. UK filmmaker Shane Meadows is to make the drama with UK-Irish producers Element Pictures. Read full article in Screen Daily
Growing Old Disgracefully Linda Sawley told u3a's recent meeting about 'Growing Old Disgracefully': A Guide to the Golden Years - 45 minutes of jokes, advice, pertinent observations and a singalong. Read Report. 2 March
Spring Clean - the Town Council is inviting budding litter pickers to tidy up an area. In return, they will help your community group with a donation of £60. Read more 28 Feb
Forum discussion: Craig Whittaker, Donating to Ukraine, Volunteering opportunities, Little Park plans, Fluoridation and more. See Forum 27 Feb
Ice Skating in Hebden Bridge and Mytholmroyd See What's On
Constables and highways in 17th century Murray Seccombe told the Hebden Bridge Local History Society of his explorations into 17th century records to discover more about the ways that townships and manors organised and administered the highway. Read report 15 Feb
Ask The Question thanks Rotary Club for grant Ask The Question provides one-to-one tuition and mentorship to children and teenagers in Calderdale who have experienced adverse childhood experiences. Read more 15 Feb
£2 Trillion for Storm Arwen damage Gareth Hughes from Hebden Bridge has received a compensation cheque for more than £2 trillion in what Northern Powergrid has called an "oversight". See ITV report 14 Feb
Climate emergency – three years on Calderdale Council outline how they are "Building a sustainable and resilient future" More info
Climate change: March to Halifax Town Hall on Sunday 30 January. It's 3 years since Calderdale declared a Climate Emergency. The Calderdale Green New Deal and Calderdale Extinction Rebellion say not much has changed since then. Read more.
Flooding, fluoride and changing Hebden Bridge - See discusssion
Grants for COVID-affected businesses A range of Calderdale businesses can now apply for grants to soften the impact of the COVID-19 Omicron variant.  Read more 17 Jan
'Grotty' trains with 'filthy' seats Reporter Vicki Grimshaw spent over 24 hours travelling on our railway, with passengers complaining about delays and high costs. A man described the trains as 'a nightmare' Read Daily Mirror report 12 Jan
Help the National Trust learn more about flooding at Hardcastle Crags. As part of their ongoing work to slow the flow of water in the woodlands and the wider Calder Valley, fixed point photography posts have been installed alongside many paths. Read more 27 Dec
Flood alert issued by the Environment Agency, 30 December, for the Upper Calder Valley is no longer in force. 31 Dec 2021
Snowfall following Storm Arwen. Click photo to enlarge. Photo with thanks to Mike Shillabeer
85.2% vaccinated in Hebden Bridge with first dose, aged 12 and over, compared with 80.4% for the rest of Calderdale and 88.3% nationally, of those aged 12 and over. More vaccination numbers. 23 Nov
Small Ads messages received: "Had an amazing response to our House to Let ad!" "HebWeb ads magic at it again! Please can you take the VW Beetle ad down." "Please take this ad down as we have been indundated, and now have the perfect person"
Pennine Finch endangered or Twite is on the brink of extinction. Burning of the moors is condemned in the report into a bird that once thrived around here. See Guardian article 6 Nov
It Takes A Flood… ITV programme shown on Tuesday evening (2 Nov) features Hebden Bridge, our community Town Hall and Khalsa Aid, all towards the end of the programme. Watch now
Former Mayor praises health workers In this article, Nader Fekri, former Mayor of Hebden Royd and Calderdale, explains why he's supporting the Fair Pay For Nursing campaign after meeting RCN members at a recent rally, and commends the great support health workers gave his father who has died from Covid. Read article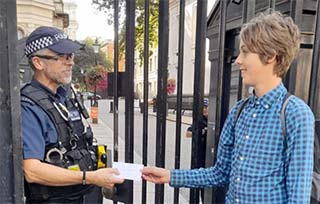 Jude Walker completes 200 mile walk to Downing Street by handing in a letter to the Prime Minister calling for charges on carbon emissions. See this YouTube video and sign petition 15 Aug
Yorkshire Water halts grouse shooting on its moorland above Hebden Bridge, and is seeking a partnership with a conservation agency or a sustainable farming operation for the future management of Baitings, Turley Holes and Higher House Moor. See Yorkshire Post article 30 July 2021
CROWS - repairing and improving our local footpaths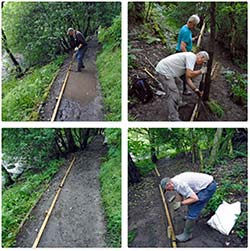 Volunteers from CROWS - our local Community Rights of Way Service  - continue to improve and repair footpaths in our area and the rest of the Upper Valley. See video and read about some of their recent work 27 July 2021
---
Small Ads: message: "Could you take down my ad? I had an overwhelming response. Hebweb is fantastic! Thank you."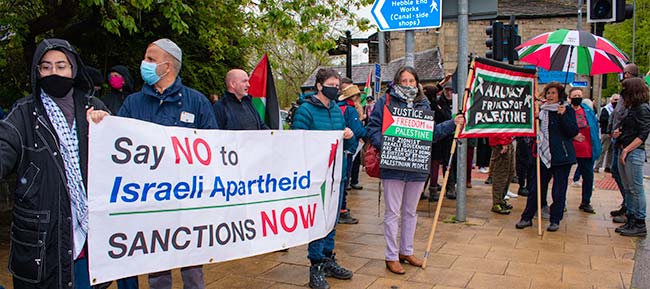 Small Ads response received: "I have found a tenant. Many thanks for this fantastic service."

Hebden Bridge trends on Twitter Once again, Hebden Bridge is in the news following extensive posting on Twitter and Facebook about this notice which appeared in Cornholme's free library. Read more - Updated with media reports and Hebden Bridge response notice
Small Ads: Message received 20 April - "We have now found a home.  Thank you for a fantastic service."


George Murphy interviews Benjamin Myers, the award winning writer who lives in Mytholmroyd with his wife, novelist Adelle Stripe. His novels include The Offing and The Gallows Pole, which won the Walter Scott Prize. Ben describes his early start as a writer, playing in a band, music journalism, the influence of Ted Hughes and Sylvia Plath, his reaction to Lockdown, the scope and theme of his new short story collection, and much more. Read all HebWeb Interviews
Maxine Peake reads poem celebrating The Picture House
Hebden Bridge Film Festival patron Maxine Peake has recorded a specially commissioned poem, written by Hebden Bridge based poet and performer Clare Shaw, that celebrates the power of cinema, as part of the 2021 Festival. More info, and video of Maxine Peak reading the poem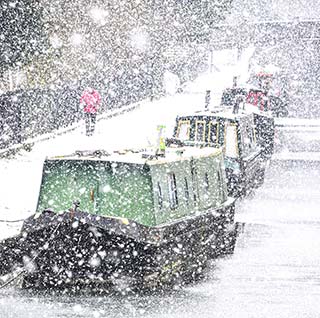 Snowy Canal at Hebden Bridge, with thanks to photographer, Andrew Smith. Click image to enlarge. More photos from Andrew Smith and others. (12 Feb)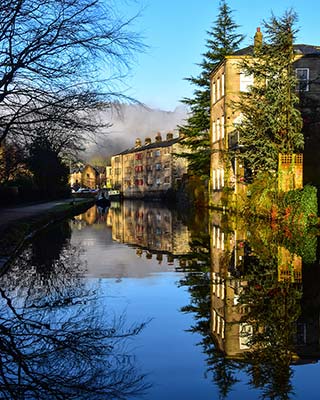 Misty Morning, with thanks to photographer, Andrew Smith. Click image to enlarge. (12 Jan)
HebWeb Small Ads - received today: Please take this ad down as we have been indundated, and now have the perfect person.
Flooded six times since 2000 - there have now been six major floods, and many more smaller ones in the past 20 years. Links to HebWeb reports of previous floods.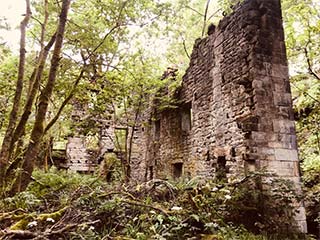 Family of former councillor and journalist Philip Round win £300,000 in case against Hebden Bridge asbestos factory. See Yorkshire Post article. (In 2017, Philip Round wrote to us: ""HebWeb is by far the best community website I've ever seen online; I check in almost every day even though I live on Vancouver Island in Canada".) See also: HebWeb feature on Acre Mill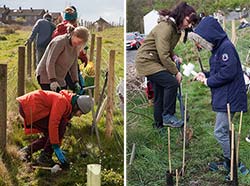 Progress continues at High Hirst Woodmeadow On Saturday 1 May, a team of 20 volunteers helped with hedge planting on the Town Council's High Hirst Woodmeadow site. A total of over 900 varieties of hedging were planted, including crab apple, rowan, rosehip and blackthorn. Read more
Crystal Wilde: Finding peace in hippie Hebden Bridge: "Hippies, hikers, kooky cafes, drugs and lesbians: my home town of Hebden Bridge is notorious for many reasons, some more surprising than others." See feature in The Independent
Small Ads response received: "Can you please remove my ad for the house at Tod as it's now been let, the response has been amazing"
"HebWeb is our 'go to resource' that allows us to stay up to speed with all things Hebden Bridge." - from message received this week.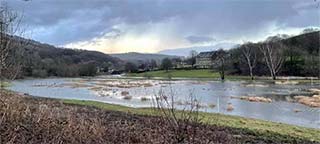 Brearley Fields flood overflow does its job Storm Christope last week turned Brearley Fields into a lake. The new measures will benefit birds, fish and other local wildlife, attract visitors to the area and provide educational opportunities. Read more
Tree Felling on a Commercial Scale "Mr Henry (Lord Savile's brother) proudly told me over two decades ago that when the land was originally given to the Trust it was on the strict instruction that they would never cut a living tree." See forum discussion (16 Jan)
Cloud and snow mingle over Hebden Bridge. Thanks to photographers, Andrew Deas, and Sara Swindells for sending their photos to the HebWeb. Click on photos to enlarge. (15 Jan)
Small Ad house sale response: "offer received within a week of listing on HebWeb. Brilliant, thank you!"
HebWeb Small Ads positive feedback: 1. "Brilliant as ever. Thank you. Ads fulfilled". 2. "We've been inundated with enquiries from potential tenants."
HebWeb Small Ads. Message received about ad for 2 bed house: "I've had so many people message about this I can't keep up with replying."
---
HebWeb Small Ads - The HebWeb is brilliant. Found tutor within 3 days. The response was excellent as was the calibre of the candidates.

HebWeb coverage of the 2019 General Election is at caldervalley.org.uk along with info on general elections back to 1997.

Mytholmroyd Station Partnership… simply outstanding That was the verdict of the National Association of Community Rail Partnerships, in awarding Mytholmroyd Station Partnership the 2019 Community Rail Award. More info and background
Yorkshire Post on Hebden Bridge: "A Yorkshire town with an independent streak… Hebden is a striking town in an even more striking location."
Small Ads - "We filled the vacancy thanks to the Hebweb, brilliant service"
Hebden Bridge on Woman's Hour (from around 28 mins in) - our area is praised for being friendly to lesbians the liberal minded, creatives and progressives, for its co-operatives, hippies and Sylvia Plath's grave. And they plan to do a Woman's Hour from Hebden Bridge. (27 Nov)

"Britain at its best: Hebden Bridge where Ed Sheeran was born is a true northern star," declares Mail Online article. Apparently, our town is  'just right side of gentrified'. Read article

Paul Barker's obituary in The Guardian. Paul Barker was a paper boy at Jones' Newsagents, went on to edit New Society from 1968-86 and wrote the book about Hebden Bridge: A Sense of Belonging. See also: HebWeb report of his book launch in April 2012.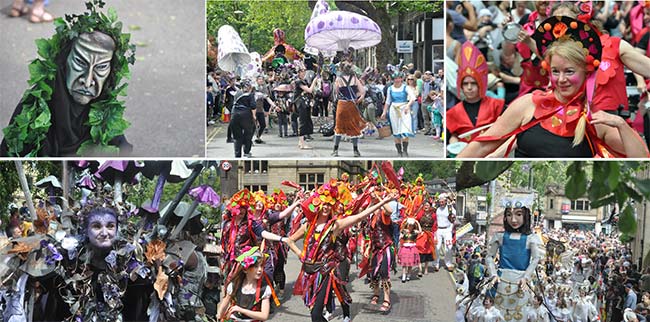 Above: Hebden Bridge Handmade Parade - 30 June 2019. 40+ more photos here
More tree cover still needed in Hebden Bridge, say Friends of the Earth. The organisation claims trees can act as effective flood defences, helping to reduce peak water levels by as much as a quarter. See ITV report.
BBC1 Countryfile at Hardcastle Crags "We're in West Yorkshire and this is one of its true hidden gems." And featuring the work of Slow the Flow Calderdale. (17 June)
Banking in Hebden Bridge: 'The only banks left in Hebden Bridge are grass ones down by the river'. See this weekend's article on the bankless town of Hebden Bridge in This is Money
The National Geographic's Cool List for 2019 has West Yorkshire at number 7. The Calder Valley is highlighted - "with hippyish Hebden Bridge as its epicentre" - as a "burgeoning hub for restaurants and independent shops." )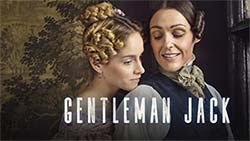 Gentleman Jack

The first episodes of Gentleman Jack, the new drama from Happy Valley writer Sally Wainwright, are based upon a book written about Anne Lister by local writer, Jill Liddington and published by Hebden Bridge publishers, Pennine Pens. More info, links and trailers

Town Council votes to support a ban on nuclear weapons: Hebden Royd became only the third UK Council to support the ICAN Cities Appeal and the Treaty for the Prohibition of Nuclear Weapons. Read more.
Small Ads: "Hebweb scores again! I have sold my electric lawnmower today"
HebWeb Small Ads We've been overwhelmed with the response and quality of applicants! Thanks so much!
Small Ads - 3 two bed houses to rent, all announced the same day, on the HebWeb Smalls Ads page
Small Ads message - "Once again, great success by placing my house to rent on HebWeb!"
Huffington Post on Hebden Bridge: "You will find a town that was almost abandoned, but brought back to life by hippies, artists and lesbians looking for a place to make a life." Written by Sean Pert, who continues: "The town doesn't just tolerate its LGBT+ community, it values and embraces us." Read more
Climate Emergency declared!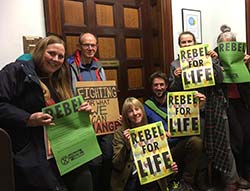 Hebden Royd Town Council has declared that Hebden Royd should be carbon neutral as soon as possible. Both our Town Council and Calderdale Council have agreed to face up to 'the issue of our time' - the climate emergency. Read more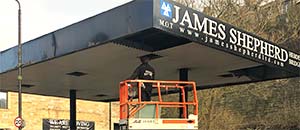 No banks. No petrol. Lloyds Bank was the last bank left in Hebden Bridge. It closed this month. Shepherds was the last petrol garage still open in Hebden Bridge. It stopped selling petrol this month.
Hebden Bridge artist Kate Lycett featured in Yorkshire Post feature
Hebden Bridge: How a thriving town lost its last bank: This Guardian article reports that, "Residents feel angry and let down as Lloyds departs, but one man (David Fletcher) has a plan to fill the gap." Only a few years ago, Hebden Bridge had five full time banks. The last one, Lloyds, closed last week. Read article (26 Jan)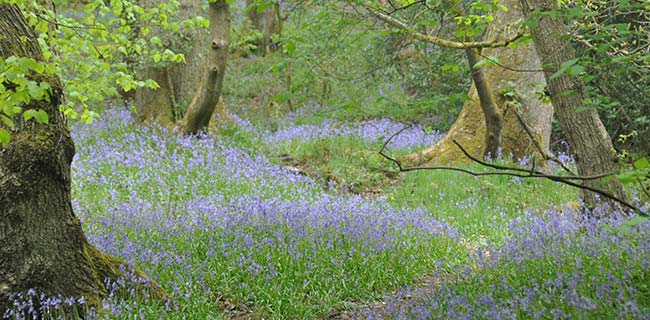 Hebden Bridge is Cool - Hebden Bridge has made National Geographic's Cool list. "The Calder Valley - with hippyish Hebden Bridge as its epicentre - is a burgeoning hub for restaurants and independent shops." See article.
Save Hebden Bridge Signal Box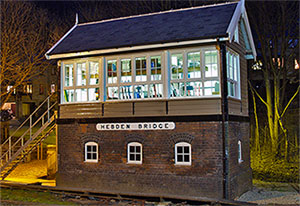 After more than 125 years as a familiar sight in the town, Network Rail have pulled the levers for the last time. Two community groups have put forward proposals for the building to be saved and restored to its former Lancashire & Yorkshire Railway glory. More info and leaflet
Fox and Goose one of top 50 pubs according to The Guardian
Hebden Bridge features in The Spectator "The Yorkshire town that's gone from dirty old buildings to New Age nirvana" by William Cook.
Swimming pool latest. It's still going ahead but, because of the 2015 Flood, not yet. And not in Hebden Bridge. Read the latest statement from the Swimming Pool Association, and follow the links for how the HebWeb has covered this controversial issue over many years. More
Small Ads: "Please can you remove small ad. I had a response within an hour of the ad going live and the first viewer took the house. I had 8 requests to view in 24 hours. Brilliant!"

Small Ads message - "Just to say that my cottage has now been let. Thanks once again to HebWeb!"

Less than an hour from Hebden Bridge: try these halls, houses and galleries which many may not have heard about. Yet they are just on our doorstep. If you can't find anything to do locally (see What's On), have a look at this new HebWeb Feature.
Hebden Bridge, the UK's second city, BBC article by Evan Davis. "Hebden Bridge is an inverted city with a greenbelt centre and suburbs called Manchester, Leeds and Liverpool." Read the article
Small Ads: "House successfully rented through Hebweb. Fantastic posting wall!"
Selling my house on HebWeb was "extremely successful - I hope to complete on the sale in 2 weeks time, and I think I could have sold it a few times over."
Smll Ads: "I had so many wonderful responses to my ad for someone to help me re-organize my house post-flood, I wanted to employ everyone! Thank you." - Susan
Small Ads - I just wanted to let you know that through my small ad on your site I found my ideal new home, meeting all my requirements. Thank you very much for such a great resource
Small Ads: "Ad posted Monday, lease to be signed Saturday and tenant moving in Sunday. Thanks HebWeb."

"Unbelievable result Hebweb. So many enquiries in response to the small ad on your site and now have lovely new tenants. What a success - Thank you Hebweb."
HebWeb also available on the slightly shorter hebdenbridge.uk as well as hebdenbridge.co.uk
Small Ads - "We placed a job ad on the Hebweb recently, intending to keep it there for 2 weeks, but we had to take it down after 3 days due to the huge response generated"
Britain's favourite market town? Hebden Bridge has been shortlisted in the 'Britain's favourite market town' category in the BBC Countryfile Magazine Awards 2013. Read more
Guardian Northerner: Hebden Bridge the UK's coolest place? The Yorkshire Paradise has won its fourth accolade in a decade. Born, brought up and living here, Rachel Pickering is loyal, but has one or two cautionary thoughts.
Small Ads - "I am very pleased to say the response was terrific and both properties are now let." (Less than a week)
Small ads: "We've successfully rented our house. Thanks for an excellent service - I'll heartily recommend Hebweb, as our house was previously listed through an estate agent who didn't manage to get us a tenant in 3 months - through Hebweb we had 4 prospective tenants within a week."

HebWeb on Twitter - join our 3750+ followers.
Small Ads: We had a prospective buyer view it, she loves the house and has put in offer we've accepted. So, thank-you!
"In a world where style often triumphs over substance, Hebweb is reassuringly informative, reliable and clear. An invaluable community resource and public information forum reflecting the independent spirit of Hebden Bridge. Lesley at Elmet Farmhouse.
Small Ads: "Amazing but my house in Tod got rented out within 30 minutes after putting the house on Hebweb."
Small Ads success - "Hi there I have found lovely tenants for my house in less than 24 hours. Amazing!" Re house to let in Mytholmroyd.

Small Ads - "Choosing to advertise the house for rent on the Hebweb was incredibly effective. The perfect tenants were found within 48 hours"
From Steve Farrell, now living in Mysore, India: "As someone who lives abroad, the Hebweb site has always been critical for keeping in touch 'back home' in Hebden. I've just needed to re-advertise my home for rent, so where to turn to? The Hebweb, of course. The Ad was up within minutes and there were 10 enquiries within 24 hours. Superb!" See Small Ads.
'Greatest Town in Europe' - as well as being the 4th funkiest town in the world, Culture Trip gives 12 Reasons why Hebden Bridge 'is known as the greatest town in Europe'. Read article

Far more than a large home page, the HebWeb is now an essential local resource. It has been around for nearly 23 years, covering local news, events, opinions, tourist info, small ads, where to stay and much, much more. Updated every day. Read more and go deeper into the HebWeb.
Hebden Bridge in Yorkshire crowned best place in the UK - 'Machine learning' used millions of data points to discover top locations. Read more
From the archive: The Times listed the 30 coolest places to live in Britain. Number one was Hebden Bridge.
Let's move to Hebden Bridge From the Guardian. If the roots of its liberal and creative image are a mystery, its appeal is obvious. See also: HebWeb report from Sept 2005
HebWeb Small Ads message: "Please could you close the advert? We've been overwhelmed with the response and quality of applicants! Thanks so much!"
Small Ads: Very good service, result achieved in only 4 days.
Hebden Bridge Station car park to expand: Calderdale Council is working with Network Rail, which owns the land to the east of the existing station car park to create 46 extra places. Read more.
Some years ago in the Guardian, Martin Wainwright wrote, "Witness current comments on the community website, the Hebweb, which is one of the best of its kind in the country. No, world." 25 Oct 2012

Happy Valley writer loves Calderdale. "Hebden Bridge is vibrant; there's a lot going on artistically and it's also got great galleries, pubs and restaurants." Sally Wainwright talks of our "dramatic and awe-inspiring" landscape and the influence of local historian Jill Liddington's Anne Lister book. Read her Guardian article
Guardian Northerner: What the UK can learn from Hebden Bridge? The BBC's Mind the Gap asks how London's success can be replicated elsewhere: Claire Donnelly argues that our small town could have the answer. Read more
"Many thanks Hebweb, the Small Ad asking for Volunteers to cook and help at Wadsworth Lunch Club has already had success. We now have someone coming to help cook. We'd still welcome a washer up, and occasional helpers please."
---
More from Hebden Bridge Web
---