Jesca Hoop, Mabel Blue and all that jazz at the Trades
Monday, 17 May 2010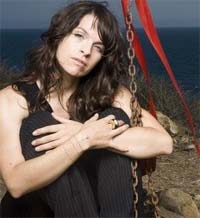 Rising songstress Jesca Hoop was once nanny to the children of legendary troubadour Tom Waits and now he's a confirmed fan of her off-kilter tunes.
The singer-songwriter who hails from California plays the Trades Club on Sunday 23rd May and as well as looking after Tom's kids he was moved to describe her music 'as like going swimming in a lake.'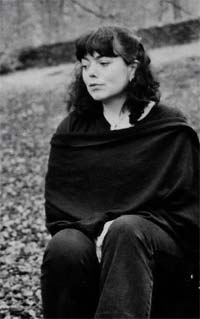 Now based down the road in Manchester she makes her debut at the club after an arena tour with her close friends Elbow and frontman Guy Garvey is a massive fan of her work. Jesca will be showcasing a collection of songs from her second album 'Hunting my Dress' with songs ranging from murder ballads to tunes with dollops of Bjork thrown into the mix.
Support comes from local star Mabel Blue who will give Jessica a run for the money on the night as she showcases a collection of new tunes.
The weekend opens with yet another top booking for Dave Nelson's HX7 Jazz night who welcome the highly rated Sarah Ellen Hughes Quartet on Thursday 20 May.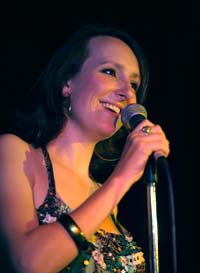 Sarah crashed into the heart of the London Jazz scene during three triumphant years as principal vocalist of the National Youth Jazz Orchestra where she really laid out her stall as one of the outstanding new British voices.
She has just released her critically acclaimed debut 'Darning the Dream' which is a mature collection of originals and standards with her own little twists that defer easy categorisation. The album features Dave O'Higgins who as well as being one of the UK's finest saxophonists is joining Sarah's quartet for this gig.
The Nothing to Declare team are back on Saturday 22 May bringing the very best of old school house, acid house and retro tunes to the valley. It's a veritable who's who of local DJs as Jason Nash, Munch, Joel Booth, 2 Kool Tony, Zac Greenwood and Ben Lilly take to the wheels of steel entertaining what is always a sell out crowd of house connoisseurs.
"I suspect virtually every music fan along the Calder Valley loves Tom Waits so for him to be so effusive about Jesca Hoop shows what a huge talent she is and we are lucky to get her before she plays much bigger venues so I'd advise very early booking," Trades Club spokesperson Paul Clarke told the Hebden Bridge Web.
"Looking at the big crowds HX7 Jazz gets you'd think it had been going for years and it's a real coup to get the Sarah Ellen Hughes who is definitely going to be a huge name in British jazz for decades.
"The Trades is all about taking risks so the huge success of Nothing to Declare is particularly pleasing as there was a huge void for fans of house music and they do a brilliant job plugging that hole creating an amazing old school club vibe."
More info from 01422 845265 or Trades Club Box Office
Listen/watch now