Dub, witches, double guitarist and Po'Girl
Sunday, 23 May 2010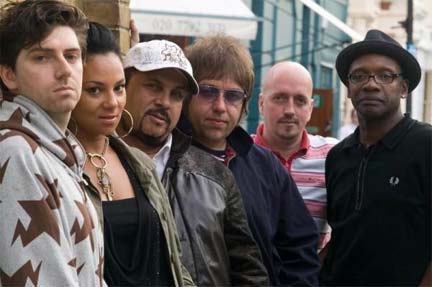 Reggae legends Pama International featuring the best ska and reggae musicians in the UK drop into the valley for a vintage night of dub-induced tunes at the Trades Club on Friday 28 May.
Pama International are the UK's leading Dub collective with a line up that includes former members of the Specials, Special Beat, African Head Charge as well as providing back up to reggae legends like Gregory Issacs and Frankie Paul.
Their latest album 'Pama Outernational' is a typically infectious set of soul-fuelled reggae for the people and moved Coronation Street Star Craig Charles to describe them as being 'funk, soul and dub to near perfection.'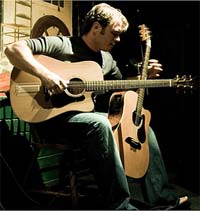 A very busy weekend kicks off with Rodney Branigan on Thursday 27 May who is legendary for his unique ability to play two guitars simultaneously.
But he is more than one man with two guitars as the Texas-born virtuoso is also a fine songwriter and interpreter of other people's songs. His high energy live shows are not only a display of dazzling fretboard technique bit also quirky, funny and tender.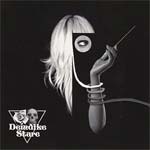 Hebden Bridge's superclub Into the Valley is back with a bang on Saturday 29 May with a live set from Demdike Stare who make the short trip over the Pennines from the Red Rose County.
Demdike Stare are named after Pendle's most famous witch and is the new occult project from Modern Love's Miles Whittaker and Finders Keepers mainman Sean Carty. Both are obsessive record collectors at the heart of the Manchester music scene and their latest project follows sonic ley lines to a cornucopia of cult soundtracks, classic house templates and modified techno all done with an unconventional Lancashire Twist. Support on the night comes from popular local DJ Chris Price and superhero in decline Flash Atkins.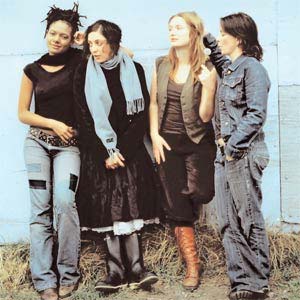 Po'Girl finish up a long a European tour taking in the Netherlands, Germany and Ireland on Sunday 30 May promoting their new album Follow Your Bliss.
They have become favourites on Radio 4 after storming the Glasgow Americana Festival leaving the promoter saying the band had 'the ability to put a smile on anyone's faces.' Their high energy live show are the result of relentless touring and the lively three piece play a dizzying array of instruments from gutbucket bass to glockenspiel and uniquely bicycle bells.
"We're delighted to welcome Pama International back as the last time they played the concert room was rammed and it's not surprising considering the calibre of the musicians who are without the best dub band in Europe," Trades Club Spokesperson Paul Clarke told the Hebden Bridge Web.
"Demidike Stare are welcome visitors form across the Lancashire border and I'm sure their amazing live set will get a warm White Rose welcome from the Into the Valley crowd.
"Rodney Brannigan and Po'Girl are welcome additions to our ongoing commitment to Americana and both are amazing performers especially Rodney's ability play two guitars at the same time which has to be seen to be believed."
More info from 01422 845265 or Trades Club Box Office
Listen/watch now