Monday, 29 May 2017
Polly, David and the State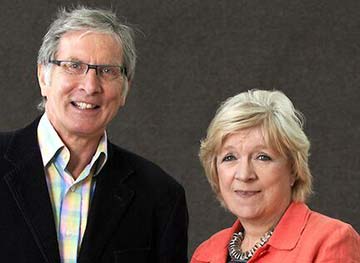 Guardian columnists Polly Toynbee and David Walker are coming to Hebden Bridge to ask locals what has the state ever done for you?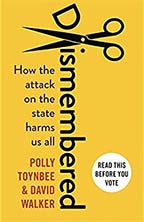 They come to Hebden Bridge Town Hall on 23 June to discuss their book Dismembered - How the attack on the state harms us all at this years's Arts Festival
Toynbee and Walker travelled around the country listening to nurses, teachers and trading standards officers as well as patients, parents and shoppers coming to the conclusion that the state has done everything for its citizens.
They want locals to come along to debate their belief that the state defends, educates and cares for us and our peace and productivity depend on it.
Their narrative is the state is being fractured, neglected and sold off with a mangled NHS, split up schooling, timid tax offices and police who no longer patrol.
Polly Toynbee was the BBC Social Affairs Editor from 1988 to 1995 before joining the Guardian newspaper and was voted Columnist of the Year in 1997 at the British Press Awards. David Walker was a leader writer at the Guardian as well as bring a regular presenter of BBC Radio Four's Analysis progamme and has written for the Economist, The Times and The Independent.
Arts Festival Artistic Director Helen Meller told the HebWeb, "When we booked Polly and David we didn't know there was going to be a General Election which makes this an even more exciting event after the people have voted, opening up a debate about the role of the state as a new government begins to set out its agenda."
Full details of the Hebden Bridge Arts Festival programme can be found on its website. Tickets can be booked at the Town Hall Monday to Friday from 10am – 4pm.