Manchester superclub comes to Hebden Bridge
Tuesday, 1 June 2010
Manchester superclub Club Brenda brings its unique mix of extreme performance art and live music to the Calder Valley for the first time at the Trades Club on Saturday June 5.
Club Brenda has won a reputation as Manchester's top underground club night reaching out to everyone "gay, straight, black or blue" and offering an open welcome to life's "uglier ducklings and the outsiders, the strange ones" so is the perfect night to entertain our diverse local community.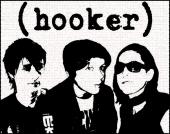 The surreal antics of local subversives the Trudy and Judy Magic Show headline after storming Cabaret Heaven with their knowing and hilarious performance art. Support comes from gloriously brash femme punk band Hooker plus Club Brenda DJs who make the trip over the Pennines to push the envelope of a deliberately eclectic music policy.
Before it's the monthly quiz on Thursday June 3 with host Dave Boardman asking questions in his usual Paxman with added sarcasm style. Teams of four and more battle their way through tough music and picture rounds before demolishing an appetising range of homemade veggie and meat curries.
It's been a vintage couple of months at the club for folk fans so it will be a full house again for Lau on Friday June 4 who were winners of the Best Group in the Radio 2 Folk Awards for an unprecedented three years running.
Lau were formed out of the progressive traditional folk music scene in their native Edinburgh and their legendary live shows have consistently proved they are pioneers of a new wave of folk music. Their three albums including the big selling 'Arc Light' have all been critical successes and topped the end of year album charts chosen by the critics.
"The Trades have trying to book Club Brenda for months so we were delighted when they decided put on their first show outside Manchester in Hebden Bridge and were even more pleased when Trudy and Judy said they would headline as their surreal antics are just perfect for the opening night," Trades Club spokesperson Paul Clarke told the Hebden Bridge Web.
"Most bands would be happy to win best Live Act at the Radio 2 Folk Awards once but to secure a hat-trick shows just how good Lau are and their live show is astonishing so we're expecting an early sell-out."
More info from 01422 845265 or Trades Club Box Office
Listen/watch now