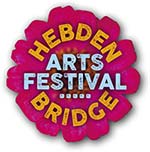 Monday, 22 October 2018
Poet Liz Lochhead joins the Wonderful World of Women
Saturday 27 October 2018
Hope Baptist Church
One of the UK's greatest poets Liz Lochhead is bringing her Something's Old, Something's New show to Hope Baptist Church on Saturday 27 October as part of the Weekend of Wonderful Women.
The weekend organised by Hebden Bridge Arts Festival celebrates the work of female performers and artists in this partial suffrage centenary year. Liz's show ranges from the bittersweet to the raunchy mixing poems and monologues accompanied by the soulful saxophone of Steve Kettley.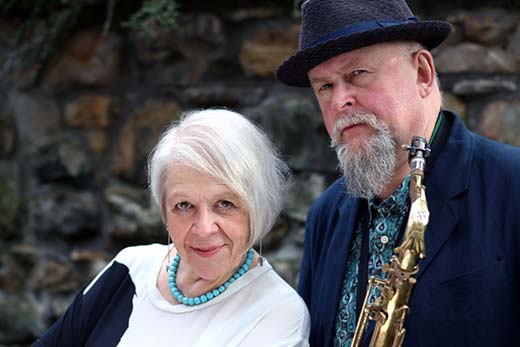 "The first half has a lot of poignant things, and some bits that will make you laugh too, but it is recognisable stuff I've done," says Liz.
"The second half has lots of characters who are speaking in different voices, I am a dramatist, and from being a wee kid I remember hearing Joyce Grenfell doing characters, so I've always wanted to speak in the voice of other characters, people who give themselves away with what they say."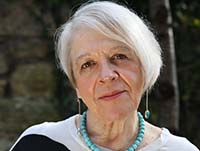 Liz started her long career as a performance poet way back in 1972, and was awarded the Queen's Medal for Poetry at Buckingham Palace for her pioneering work, and support of other female poets.
"I do a lot of work with Poet Laurate Carol Ann Duffy, who I've been friends with since she was 16, and Jackie Kay, who is now the national poet of Scotland. I had that lovely job for five years when I was the national poet, or Makar which means maker, so I got very used to writing things for particular occasions.
"Last year I had the big honour of being on Desert Island Discs, which is half wonderful and half very scary. It's the not the pleasure you'd think as it is not easy to pick just eight pieces as you go through your life."
Liz lives in Glasgow, but over the years has been a regular visitor to Calder Valley passing on her knowledge to a new generation of writers at the Avron Centre.
"I'm thrilled to be coming back to Hebden Bridge because it is a place that every time at I'm at Lumb Bank, doing a beginning to write or schools course, I walk down the hill on my afternoon off and go to Muse Records in town. I think if local people come along they will won't find it too po-faced. and they will laugh too.
"It's a show about survival so there are bits of my life in there, and my mother's too. One of the things that goes down well is Social History, which is ostensibly about the love life of my mother during the war, so the show is bittersweet.
"I hope that when people come to the show they will shed a tear, and recognise themselves, so we start off with Old Vinyl which is about my late husband. He didn't really like poetry all that much but he liked my plays."
Tickets available from the Town Hall or the Arts Festival website and buy one ticket to bring your mum, dad, sister, daughter or a friend for free.
Doors 7pm for a 730pm start.
Previously
HebWeb News: More Wonderful Women come to Hebden Bridge - 5 October 2018
HebWeb News: Weekend of Wonderful Women - 13 September 2018
HebWeb News: Festival street performers - photos - 2 July 2018
HebWeb News: Kids test out special purple ice cream - 28 June 2018
HebWeb News: Street Superstars back for Arts Festival - 26 June 2018
HebWeb News: Non-conformists head to Hebden Bridge Arts Festival - 21 June 2018
HebWeb News: Win an original John Hegley cartoon - 13 June 2018
HebWeb News: Non-conformist singers needed for Arts Festival - 8 June 2018
HebWeb News: Landscape scores rediscovered - 4 June 2018
HebWeb News: Hebden Bridge Labels wanted - 1 June 2018
HebWeb News: Non-conformists head to Hebden Bridge Arts Festival - 7 May 2018
HebWeb News:Café Culture is back thanks to generous grants- 2 May 2018
HebWeb News: A Cosey night out at the Arts Festival- 30 April 2018
HebWeb News: DJ Dave Haslam is in the hot seat - 31 March 2018
HebWeb News: Top comic Bridget Christie plays Hebden Bridge Arts Festival - 21 March 2018