Friday, 16 June 2017
Arts Festival Comedy for all ages
Comedy fans of all ages have a chance to laugh at some of the nation's best stand ups thanks to Hebden Bridge Arts Festival.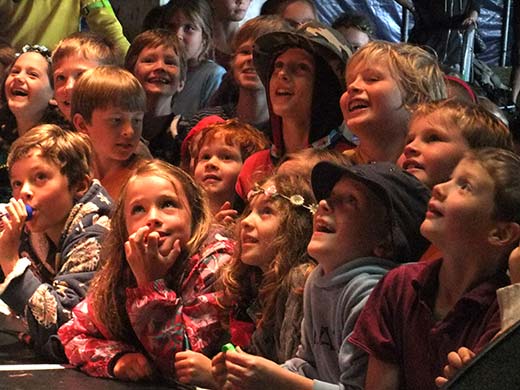 Stand-up comedy is usually for adults due to its often explicit content, but Comedy Club 4 Kids are challenging that stereotype offering swear free, but fun shows, starring some of the circuit's best acts. Since their first show at the Edinburgh Fringe in 2005 they have found a home in the famous Soho Theatre entertaining thousands of families with non-patronising shows for junior comedy fans.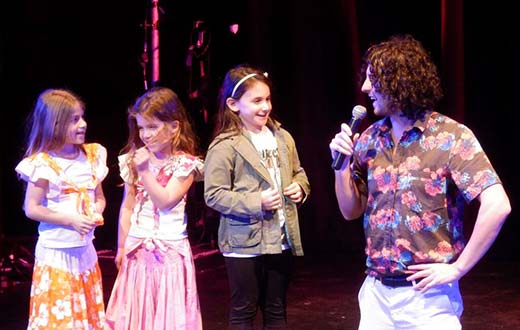 They are coming to Hebden Bridge to play two shows at 2pm and 4pm in the Town Hall on Saturday 1 July. The show will be compered by master storyteller Matt Highton who has done plenty of shows aimed at children aged 6 plus and their parents.
He's joined by funny man Paul 'Silky' White who has played all the big comedy festivals including Glastonbury, and the North West's top improvised comedy troupe ComedySportz UK who create two teams to battle it out for the biggest laughs.
For older comedy fans there are still limited tickets left for Sara Pascoe's Animal show at Hebden Bridge Picture House on Tuesday 27 June with doors open at 7pm.
Pascoe's new show talks about sexuality, empathy, and God which are especially pertinet in these troubled times. She is also celebrating a sucessful decade on the comedy circuit as well as becoming a TV star on panel shows including Live at the Apollo, Mock the Week, Have I Got News for You? QI, Taskmaster, Never Mind The Buzzcocks and 8 out of 10 Cats.
Her first book 'Animal: The Autobiography of a Female Body' is now out in paperback exploring the evolution of the female body posing typically tough questions like are humans naturally bad? How do we become better? Do we really have to die? And should Pascoe have a baby?
Arts Festival Artistic Director Helen Meller said "In an age where comedy acts can sell out arena gigs it seems the right time for to bring in Comedy 4 Kids who are brilliant at introducing kids to stand up comedy, in a safe way, but without patronising them. I think the kids will love seeing their parents being gently mocked by the comics.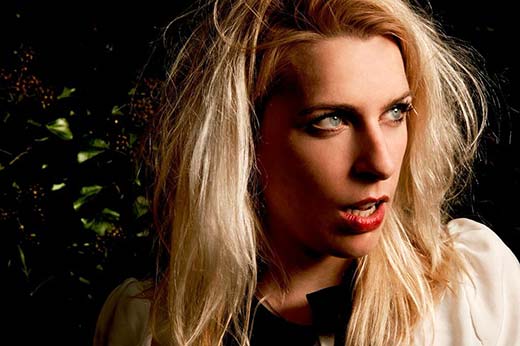 "The Sara Pascoe show is definitely for adults as she is a stand up will never, ever pull her punches. The show is about to sell out so I'd advise people to be quick otherwise you will miss a comic right at the top of her game."
You can buy tickets from Hebden Bridge Town Hall Monday to Friday 9-5pm or or from the Arts Festival website.