Wednesday, 21 June 2017
Arts Festival Street fun this Saturday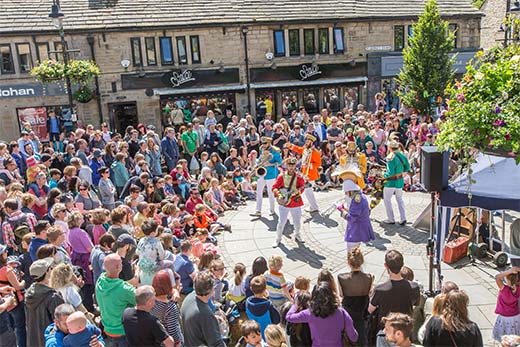 Some of the UK's best street entertainers are coming to Hebden Bridge for a fun packed day of crazy entertainment on Saturday 24 June.
The annual Street Saturday event is part of Hebden Bridge Arts Festival kicking off from noon across our 4 sites and it's all free.
You're advised to keep an eye out around St George's Square for a heavily laden postie cycling round town as Bird in The Hand Theatre company will be making some Special Deliveries.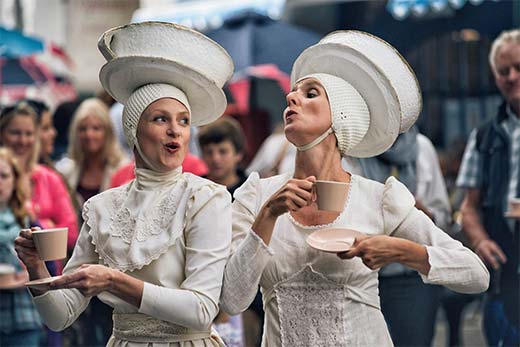 Rewind to the 1970s with Maureen and Ronaldi and The Great Fiasco and madcap antics with eggs, biscuits and coathangers with Maynard Flipflap. If you fancy a brew and a dance then watch out for Trixie and Tilly and their balletic dance trolley.
Down at the Marina, make a whole lotta noise with Ben Gates Sound Sculptures to create some crazy beats, there's is a floating gallery aboard the locally moored Crafts Afloat narrowboat and pasta making with Societa' Dante Aligehieri.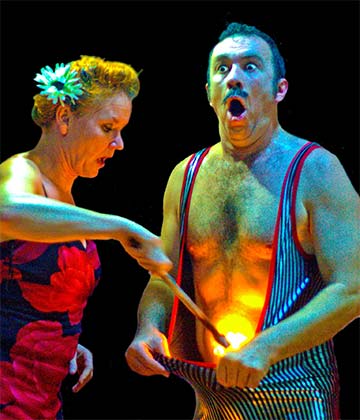 If that wasn't enough Hebden Bridge Town Hall are joining in with the festival offering a free birthday party celebrating their first five years with fun for all the family and street entertainers will be popping in too.
Arts Festival Artistic Director Helen Meller said: " The street days are our way of saying thanks you all the local people who support us and we know the visitors spend money in the local businesses who are also incredibly generous to us.
"This year we have booked some of the best street entertainers around who offer a mix of spectacular shows and interactive performances people can take part in."
You can buy tickets for Festival events from Hebden Bridge Town Hall Monday to Friday 9-5pm or or from the Arts Festival website.