Singing with Becky and other events at the Trades
Tuesday,27 July 2010
Becky Unthank takes a break from her day job sharing vocal duties in new folk royalty The Unthanks to run two singing workshops at the Trades club next week.
Now a Hebden Bridge resident Becky shares singing duties with older sister Rachel and her distinctive vocals have made a huge contribution to their second album 'The Bairns' being nominated for a Mercury Prize and their third Album 'Here's the Tender Coming' winning rave reviews in the folk press and way beyond..
The Trades have been a strong supporter of the Unthanks from the very beginning of their career culminating in a weekend of sell out concerts earlier last Christmas that many think are the best gigs ever at the club.
Becky is also an experienced vocal teacher so will be running a session for adults on Tuesday 3 August and a fun afternoon session for families on Wednesday 4 August kicking off at 2pm.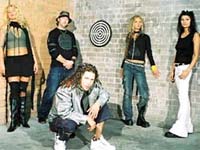 But before Becky works her vocal magic it's another busy weekend at the club as Magical Sounds present top Australian electro dance band Loonaloop on Thursday 30 July.
The gig is a fundraiser for the club featuring a band described as 'genre hopping troubadours of modern electronica' who have been stars on the festival circuit for a decade. Their unusual sound is driven by a unique combination of organic instruments including didgeridoo, violin, tabla and percussion all backed by Magiclatern VJ projections.
Abother legend make his way into the valley on Saturday 31 July when Can frontman Damo Suzuki returns to the stage after a long break from music.
Can created Krautrock producing a series of hugely influential albums that have been a huge inspiration to the dance movement and these shows see Damo improvising with a different set of musicians each night. Joining him at the Trades will be Ian Hinton-Smith who has played with Alfie and Badly Drawn Boy with Tony 'Tuba' Whittingham also joining in. Krautrock influenced DJ sets come from B-Music's Dawn Hinton-Smith and the Was Ist Das? Soundsystem.
The weekend comes to an end with a tribute to folk pioneer Peter Seeger on Sunday 1 August courtesy of veteran storyteller Joe Stead.
Joe will discuss the life of the socialist singer who unplugged Bob Dylan during the seminal Newport folk festival illustrated with tunes from Seeger's rich songbook.
"Becky Unthank is now one of the best vocalists in any musical genre so it is a real coup for her to take time out of her incredibly busy touring schedule to pass on some tips to aspiring local singers," Trades Club spokesperson Paul Clarke told the Hebden Bridge Web.
"We have been on a bit of a roll recently with legendary musicians playing the club and Damo Suzuki is an artist who is not just content to be one of the godfathers of modern dance but continues to make challenging music four decades into his career."
More info from 01422 845265 or email Trade Club
Listen/watch now