Back Into the Valley for top DJs
Tuesday, 16 February 2010
Hebden Bridge's top super club Into the Valley is back with another crop of top DJs and live music at the Trades on Saturday 20th February,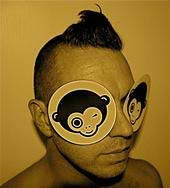 Headliner Luke Solomon was one of the pioneers of the British house scene through his trailblazing labels Music for Freaks and Classic with Derek Carter and he takes to the decks for a hugely anticipated set of cutting edge deep tech-house.
Live music comes from the amazing Voice of the Seven Thunders put together by guitar hero Rick Tomlinson backed by Hush Arbores'' Keith Wood, Broadcast's Chris Walmsley and Tom Relleen from The Oscillation Voice of the Seven Thunders have been described as a apocalyptic vision of monolithic riffs fusing elements of Krautrock, classic English psychedelia and electric acid rock in a scintillating live show.
DJ support comes from local hero Chris Price and Super Hero in decline Flash Atkins playing to the usual crowd of misfits and ravers who are the Into the Valley regulars.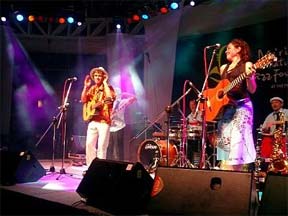 The weekend gets off a flying start on Friday 19th February with a trip round the world courtesy of musical explorers Quinteto Mambo Jambo.
The band who played a sell-out gig at the club last year are based around musical visionaries and multi instrumentalists Pete Jack and Frankie Banham. They serve up a melting pot of Latin dance floor styles including salsa and son, cha-cha-cha, cumbia, samba and rumba with some Congolese and African sounds thrown into a heady mix.
"Into the Valley have really pushed the envelope since they landed at the club last year and this is another top quality bill that usually means a trip to Leeds to Manchester but it's right here on our doorstep," Trades Club spokesperson Paul Clarke told the Hebden Bridge Web.
"It's rare we have two guaranteed sell out in one weekend but Qunitnento Mambo Jambo packed the club last year pulling off a quite stunning set that transported the audience to all corners of the globe."
More info from 01422845265 or boxoffice@tradesclub.info
---
Listen now
---
Previously on the Hebweb
We try to make sure that the Hebden Bridge Web news is correct,
but if you are aware of any errors or omissions, please
If you have comments on Hebweb news please make
a contribution to our
© Hebden Bridge Web