Viva Morrissey and Jackie Leven at the Trades Club
Sunday, 8 August 2010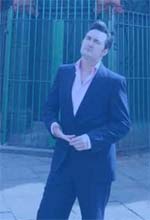 Viva Morrissey are Britain's number one tribute band celebrating the work of The Smiths frontman and bring their homage to the back catalogue of the militant vegetarian to the Trades on Friday 13 August.

Formed in the rainy summer of 2007 in Manchester - which shaped the poetic vision of the miserable genius - they have built a spectacular reputation as a band with an uncanny ear for his creative input with indie giants The Smiths and his own rich solo canon.

Their live set is an authentic recreation of classics from the brilliant Smiths albums alongside Morrissey's best-known solo material from the 1980s to today.
In yet another amazing booking Steve Tilston brings the uncompromising Jackie Leven as the star turn at the latest in his Trades Roots series on Thursday 12 November.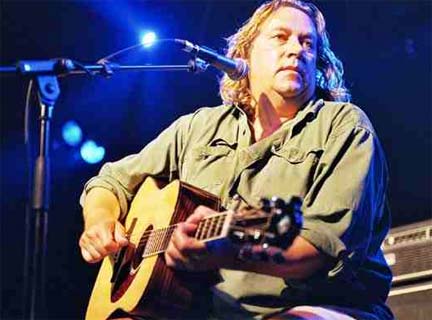 Leven released his first album in 1971 but after becoming interested in punk he made his name with Doll by Doll releasing four critcally acclaimed but poorly selling albums between 1979 and 1982. Doll by Doll blended bizarre LSD visions, folk, blues, Celtic, psychedelic and punk influences featuring Leven as main songwriter exploring the darker side of human nature contrasted with the tough, almost macho tenderness of songs such as 'Stripshow', 'Chances' and 'Hey Sweetheart'.
After Doll by Doll disintegrated in 1983, Leven embarked on a solo career, but a vicious and unprovoked assault in the street during the recording of his first solo album in 1984 left him unable to speak for nearly two years. During this time he slid into heroin addiction but he eventually cured himself though a mixture of acupuncture and psychic healing leading him to form the CORE Trust, which favours a holistic approach to the treatment of heroin addiction.
In 1994 his solo career started in earnest with the release of the album 'The Mystery of Love is Greater than the Mystery of Death', which earned much critical praise. Since then he has been extremely prolific, releasing another 15 official 'Jackie Leven Said'.
"As well as being one of the most miserable men on earth Morrissey is possibly the greatest lyricist this country has ever produced but Viva Morrissey are more interested in recreating the unique intensity of his live shows," Trades Club spokesperson Paul Clarke told the Hebden Bridge Web.
"Jackie Leven has lived the rock and roll life including a spell living rough under the South Bank Centre but we welcome him as a criminally underrated songwriter and live performer."
More info from 01422 845265 or email Trade Club
Listen/watch now