---
Andy Sheppard at the Trades
The coming week also includes a barn dance with the Last Chance Saloon Band
Sunday, 7 March 2010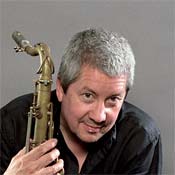 Jazz legend Andy Sheppard teams up guitar virturiso John Parricelli at the Trades Club in a one off change of direction for Steve Tilston's Folk Roots night on Thursday 11 March.

For the last twenty years sax maestro Andy Sheppard has been at the cutting edge of British jazz with a perchant for world music producing albums incorporating rhythms from Asia, Africa and South America.

John Parricelli made his name as founder member of the legendary Loose Ends and as well as playing with the cream of British jazz he teamed up with Sheppard to record the acclaimed album PS. Their album was described as 'a fascinating collaboration between two of the most creative musicians in UK Jazz.'

Making the short trip from Sowerby Bridge on Friday 12 March is Team Modeliste with their hotly tipped razor sharp alt-pop gems. The explosive power-pop three piece have already won airplay on Radio One and Six Music as well as securing tour supports with the Pain of Being Pure and Swedish pop heroes Peter, Bjorn and John.

Top quality support comes from local indie bands St Pierre, Wot Gorilla and ABC Club who say they are 'a collision between The Smiths and The Strokes.'

It's hoedown time on Saturday 13 March as the Trades presents a barn dance with attitude courtesy of the Last Chance Saloon Band packed with top players from Skavolution, Carvanserai, Techi and the Owter Zeds.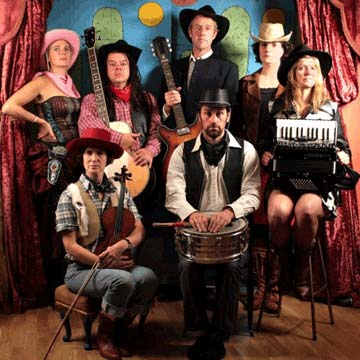 The Last Chancers are promising barn dances to everything from Johnny Cash to YMCA to Hank Williams to the Proclaimers. The room will be decked out with prairie decorations, a dressing up box full of Stetsons and there are reductions on the door if you come dressed wild west.

"Steve Tilston approached us saying he wanted to do something different this month and when he said it was Britain greatest jazz saxophonist Andy Sheppard we could hardly say no,' Trades Club spokesperson Paul Clarke told the Hebden Bridge Web.

"We're always keen to promote up and coming bands so we're pleased to welcome Team Modeliste who already have festival dates booked for this Summer and are picking up loads of airplay especially ion the recently condemned Six Music.

"The Last Chance Saloon Band are a local supergroup with a really twisted take on the traditional hoedown so it's time to dig out your leather chaps and take to the dance floor."
More info from 01422845265 or boxoffice@tradesclub.info
---
Listen/watch now
---
Previously on the Hebweb
We try to make sure that the Hebden Bridge Web news is correct,
but if you are aware of any errors or omissions, please
If you have comments on Hebweb news please make
a contribution to our
© Hebden Bridge Web