News, Features and forthcoming Events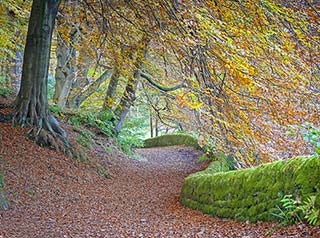 Camera Club Annual Exhibition winning pictures: visitors were asked to vote for their 3 favourite images in order of merit. Read more and see the 3 winning photos. 6 July
FESTIVAL STREET SUNDAE: 2nd weekend. Some of the nation's top street performers joined in the fun, including Phoenix Nights star Janice Connolly. Read more and see more photos from Paul Clarke updated 7 July
Neighbourhood Plan consultation for Hebden Bridge, Mytholmroyd and the hilltop villages. Have your say.
Hebden Royd Town Council annual report and councillors' attendance records both now online.
Car Park Closes: Calderdale councillor Janet Battye has told the HebWeb that she thinks the old Fire Station land should continue as a car park. Read more 29 June
Vigil in the Square, first anniversary - Christine Drake is calling for others to join her on 11 July to celebrate "the strength and the resilience of the Palestinian people." See What's on.
Move Parliament to Hebden Bridge, argues Professor Tony Travers in today's London Evening Standard. "With both MPs and peers in Parliament and the Queen in Buckingham Palace facing the possibility of decamping while renovations are made to their historic homes, is it now the time for power to shift in the UK?" To Hebden Bridge? Read article 25 June
BBC News: West Yorkshire Police to get £1.5m to review 'cold case' murders, including that of Hebden Bridge's Lindsay Rimer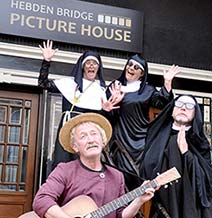 Our hills were alive with the sound of nuns. Nuns preparing for the Arts Festival's Sing-a-Long-a Sound of Music, alongside a screening of the classic Julie Andrews film. Read more
Outside Theatre returns to Hardcastle Crags: Four men, four bikes and a 1500 mile adventure will stop en route at Hardcastle Crags to perform A Midsummer Night's Dream and Hamlet on 24 and 25 July. Read more
Vacancy for Town Councillor, White Lee Ward: A vacancy by co-option has arisen following the disqualification of the only Conservative Councillor, Nicola May. Read more (16 July)
Blackshaw Head Methodist Chapel is 200 years old. On Sunday, 12 July, a photo from around 1908 was recreated. Read more and see larger versions of both photos.
Mytholmroyd Arts Festival Launched on Thursday, 16 July. See What's on.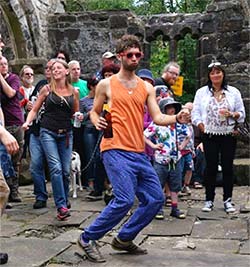 Heptonstall Festival: graveyard fun in the old church ruins, on 4 July. Thanks to Bev Manders for the photo.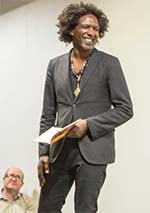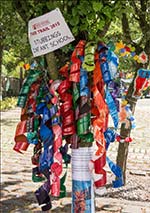 Arts Festival - Above: photos from Craig Shaw of first couple of days of Arts Festival: Poet Lemn Sissay and part of the trail of decorated trees throughout the town centre 28 June

Photos from 50 years ago: Terry Roberts grew up in Hebden Bridge and has been in touch with the HebWeb to make available some of his old photos. Read more and see photos. (17 June)
HebWeb Quirky Small Ads:
As well as services, and houses and homes offered and wanted, recent ads have included campervan, Mediterranean apartments, smallholding for sale, meditation for modern life, squash coaching, yoga, massage and fiddle tuition. See our Small ads page.
Calderdale Planning Committee has turned down an application to build 14 apartments towards the bottom of Heptonstall Road. See Planning Watch.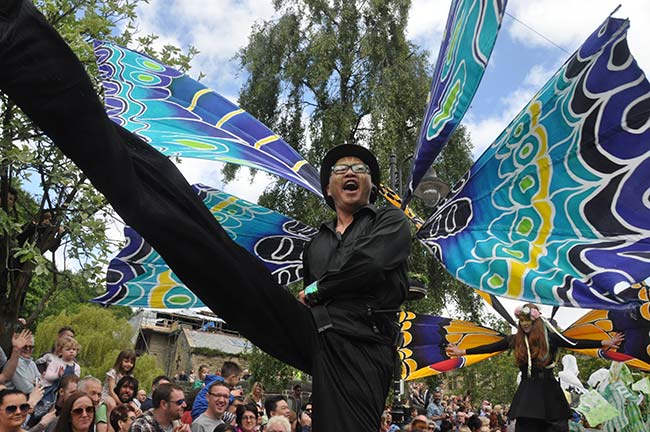 Handmade Parade report - in the sunshine - more photos
Nicola May, the only Conservative councillor elected to Hebden Royd Town Council has been disqualified for not accepting the post within the prescribed time period.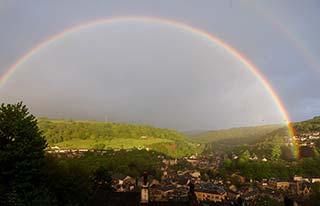 NO SAINSBURYS will be built at the old Fire Station site. The HebWeb has learned this morning that the Sainsburys appeal against refusal of planning permission has been unsuccessful. More info about the Planning Inspector's decision, and links to news and discussion over past 18 months. (22 May)
Craig Whittaker a Mormon? At the swearing in of MPs, our MP requested the Book of Mormon to pledge allegiance to the Crown, according to this BBC News report (21 May)

Arts Festival backs After Alice Local Artists asked to open their workspaces for new photography project and are seeking volunteers from the local artistic community to join in. Read more (19 May)

Fair for Youth 2015 took place on Saturday 30th May at Calder Holmes Park, showcasing the talents, abilities, interests and skills of local young people. Read latest news.
Hebden Royd Town Council: Update: Labour retain control with 10 seats, Lib-Dems have 5 seats, Greens and Conservatives have one seat each. Full results
Green Councillors in the Calder Valley: Penny Marrington and Dave Wardell will take their places on Todmorden Town Council and Elizabeth King, who topped the White Lee ward poll, will join Hebden Royd Town Council. Read more from Calderdale Greens
Calderdale Council Elections: Dave Young is returned for Labour in Calder ward (Hebden Bridge) with nearly double the vote of his nearest rival. (Turnout: 76%) Nicola May wins for Conservatives in Luddendenfoot ward, covering Mytholmroyd. See full results.
Conservatives hold Calder Valley with a reduced majority of 4,427. UKIP in 3rd place with 5960 votes. Lib Dem vote down 20%. Greens in 5th place with 2090 votes. Turnout: 69.18% (up 1.9%). See results details in the Hebweb Election Section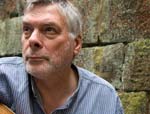 Long-lost letter from John Lennon to Hebden Bridge's Steve Tilston inspires an Al Pacino movie. Sent to the folk-singer in 1971, the letter didn't arrive for 34 years but now the story has inspired Hollywood film Danny Collins. Read Daily Mirror article (7 May)
Distasteful Craig Whittaker tweet row

Following uproar on Twitter and Facebook, the row has reached ITV, the Mirror and the BBC. See BBC news item (5 May)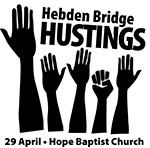 Around 230 people turned out to question 6 of the 7 candidates standing for election in the Calder Valley constituency.
Global Wave: On Monday, anti-nuclear campaigners linked up the Calder Valley with places around the world when they took part in the 'Global Wave', to mark the start of the review of the Non-Proliferation Treaty taking place in New York. Read more (29 April)
Calderdale Liberal Democrats launch local manifesto, and to date are the only party to do so. They set out the policies and ideas the party would implement if they were running Calderdale. Read more
Local election candidate statements: So far, five candidates have sent the HebWeb summaries of why they want your vote, and photos. Read them here. (updated 20 April)
Local election candidates: following the close of nominations, the HebWeb is now able to publish lists of candidates for Calderdale and Town Council elections. Surprises include a first UKIP candidate for the Calder ward covering Hebden Bridge, and far fewer candidates for the Town Council. Read more (10 April)
General Election - at the close of nominations, 7 candidates have put themselves forward. See our election section for photos, links, views and discussion. (10 April)
Hope Baptist Church A Heritage Lottery Fund award of £215,000 will enable urgent repairs to this important locally listed building. Read more
Little Park, Victoria Road: More apartments planned. See Forum thread and Planning Watch
Flood Action Group - report. Formed in response to the floods of June-July 2012, the group has liaised with the Council and other bodies to look at actions in the event of further floods. Read more (31 March)
HEBWEB ELECTION QUESTIONS: The HebWeb wrote to each of the six Parliamentary candidates, posing six questions, designed to help voters understand the differences between the parties. Each of the candidates has now responded and you can read their replies here, in our Election Section.

New 2015 Hebden Bridge Visitors' Guide Published: The 2015 Guide, which points out all the places and sites visitors should not miss, is available throughout the town and for download here on the HebWeb. More info 23 March

Eclipse of the sun: Local photographer Bev Manders took this photo from Calder Holmes park. With glasses or filters, the eclipse was visible for most of its duration here in Hebden Bridge. 20 March
Better train services - but not yet: latest information from the Upper Valley Transport Group on electrification and what we should expect from the next franchise holder for our line. Read more 11 Mar
Hebden Bridge features in The Times list of trendiest cities, villages and market towns in which to live. 10 March

General Election: A lively Education Question Time with election candidates took place on Friday 6 March at Calder High. Read report
HebWeb election section: for news and discussion of the May 2015 General Election in the Calder Valley
Calderdale Budget - Council tax freeze confirmed, praise for ambitious energy target, Lib-Dems criticise Labour for not supporting energy reduction target, Labour say council statement glosses over cuts. Read more 25 Feb

Stop subsidies to sheep farmers and grouse moor owners - Guardian columnist George Monbiot gave a powerful speech to a packed audience at the Baptist Church yesterday evening, as part of the Hebden Bridge Arts Festival. Read more.
HebWeb also available on the slightly shorter hebdenbridge.uk as well as hebdenbridge.co.uk
Car park to close? The owners of the old Fire Station land have stated that they intend to close the 39 space car park on 25 June. Read more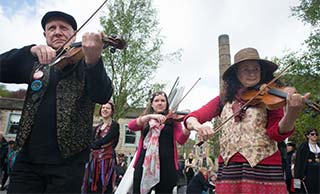 Musicians were all over the streets of Hebden Bridge for the weekend of the Folk Roots Festival. Photo: Bruce Cutts
Council Minutes online: Hebden Royd Town minutes prior to 7 May election now available.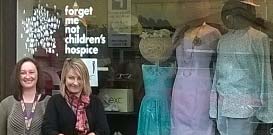 Hospice Shop needs volunteers. Hebden Bridge's local children's hospice Forget Me Not is calling on residents to show their support and volunteer in their Valley Road shop. Read more (7 May)

Riverside rated a good school: Staff, Pupils, parents are celebrating after Riverside School was rated good after a tough Ofsted inspection. Read more (5 May)
Tour de Yorkshire through Pecket Well - above photo from Jill Liddington: see also, this YouTube video from Jason Elliott. (3 May)

On Sunday, 3 May, the Tour de Yorkshire will pass through Hebden Bridge. Plans are being finalised across the area. More info, maps and links.
Summat a' Nowt: Tod's University of the Third Age heard from Steve Murty about life in Stubb, the township of 17 cottages in which he was born and raised, old ranges with a pot hanging above. Read more (28 April)
Pennine Loop Launch: The launch, Saturday 25 April, of the Hebden Bridge Loop fn the Pennine way was a huge success. Over 200 people joined the series of walks through the day. More info, photos and audio clip from Will Sutcliffe (89) Click photo above to enlarge
How Hebden Bridge was nearly Lost: a new film from Nick Wilding, 2 May at the Picture House, tracing 700 years, and the role of the Civic Trust in preventing further demolition. The film also reveals 1960s plans to demolish extensive parts of Hebden Bridge for a flyover and big named national stores. Read more (updated 18 April)
My Convict Ancestors: Todmorden University of the Third Age member Sue Hayter made no apologies for having convict ancestors when she spoke at the March general meeting, in a talk entitled My Convict Ancestors - A Genealogical Journey. Read more (12 April)
Town Centre 1965 'photographic gallery' opens As part of marking the 50th anniversary of the Pennine Way and the launching of the new Loop, HB Walkers Action and Pennine Horizons have put together an exhibition of photos of the town from the 1960s. Read more (11 April)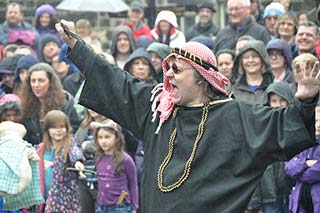 Pace Egg Play 2015 - read more
More photos
Parking chaos at Sainsburys in Mytholmroyd - YouTube video from Jason Elliott 25 March
Calder Ward Forum grants relaunched for 2015-2016. £5,000 available grants for activities and projects that benefit Calder Ward. Read more 19 March
Mytholmroyd Station Partnership bring together schools and local industry. Read more 19 March
Australian View of Hebden Bridge: from The West Australian - "This once-dying mill town reinvented itself as a beacon of alternative living; a quirky commuter hub where artists, writers, hippies and new-age gurus rub shoulders with teachers, estate agents and earthy Yorkshire folk". Read the article. 16 Jan
Guardian Northerner: What the UK can learn from Hebden Bridge? The BBC's Mind the Gap asks how London's success can be replicated elsewhere: Claire Donnelly argues that our small town could have the answer. Read more
Hebden Bridge, the UK's second city, BBC article by Evan Davis. "Hebden Bridge is an inverted city with a greenbelt centre and suburbs called Manchester, Leeds and Liverpool." Read the article
Small Ads - I just wanted to let you know that through my small ad on your site I found my ideal new home, meeting all my requirements. Thank you very much for such a great resource
Small Ads - "We placed a job ad on the Hebweb recently, intending to keep it there for 2 weeks, but we had to take it down after 3 days due to the huge response generated"
Small Ads: "Ad posted Monday, lease to be signed Saturday and tenant moving in Sunday. Thanks HebWeb."

"Unbelievable result Hebweb. So many enquiries in response to the small ad on your site and now have lovely new tenants. What a success - Thank you Hebweb."
Hebden Bridge: more plaudits - Last year's Valley of Lights won APSE's best community and neighbourhood initiative, and the Old Gate pub restaurant is Yorkshire Post's "Pub of the Week".
Britain's favourite market town? Hebden Bridge has been shortlisted in the 'Britain's favourite market town' category in the BBC Countryfile Magazine Awards 2013. Read more
HebWeb uses Google ads to help cover its costs and they vary for each user. This has worked well for many years. However, please let us know the url of any ad thought to be inappropriate. If we agree, the ad will be blocked.
Guardian Northerner: Hebden Bridge the UK's coolest place? The Yorkshire Paradise has won its fourth accolade in a decade. Born, brought up and living here, Rachel Pickering is loyal, but has one or two cautionary thoughts.
Small Ads - "I am very pleased to say the response was terrific and both properties are now let." (Less than a week)
Small ads: "We've successfully rented our house. Thanks for an excellent service - I'll heartily recommend Hebweb, as our house was previously listed through an estate agent who didn't manage to get us a tenant in 3 months - through Hebweb we had 4 prospective tenants within a week."




More from Hebden Bridge Web